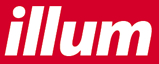 Aiding jobseekers and employers
Only recently the estimates of the Employment and Training Corporation were approved by Parliament. In an interview with Business Today, SUE VELLA, Chief Executive Officer at the ETC, explains how the momentum has increased constantly since the months before EU membership which has brought about new services, innovative schemes and improved procedures at ETC.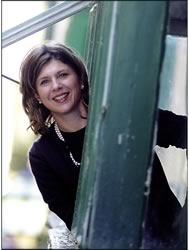 What have been the main changes brought about by EU membership at the ETC?
We can group these into three. Most broadly it has been a stronger strategic orientation as the focus upon certain priorities has been sharpened. In line with EU targets and national policies, ETC stepped up its efforts to enable certain client groups to seek and take up work, and increase their employability. These include women, older workers, early school leavers, persons with disability and other groups that may be furthest from the labour market. The second group of changes has been procedural. The European Employment Guidelines provide guidance to member states with respect to a variety of employment issues. One such guideline covered the provision of active and preventive measures, recommending that jobseekers be provided with these services within certain timeframes. ETC therefore restructured its frontline services to jobseekers, developing a new flowchart where someone who registers for work was to be offered specific services by specific deadlines within his or her period of registration. So, for instance, a jobseeker is to attend a Jobsearch Seminar within two weeks of registration; he or she receives employment advice soon after that, and is subsequently referred to training, to a work experience scheme or to a job as the case may be. The third main change brought about by membership has been a sharp increase in ETC's liaison with its counterparts in Europe. ETC staff have participated in working groups and seminars, peer reviews and research projects that have contributed to the knowledge and skills of staff and to the improvement of services.
There are presently 110,000 women of employable age who are not gainfully occupied. ETC has its own gender unit. What are its functions?
The unit aims to support and give advise to women who would like to work, and it implements a range of projects for this purpose. This year the unit launched a manual to help employers create gender friendly workplaces and held a seminar to launch it. The unit is currently working on its third two-year gender equality plan. I think the unit has achieved a lot since it was set up in 2002 especially in terms of raising awareness, making ETC's schemes and services more attractive to women, a range of EU projects and most recently our child care campaign.
A law compliance unit might be conflicting if you are offering a service to unemployed people? What are your views?
In many ways ETC's law compliance function actually benefits jobseekers in a broad sense. If a person is working in the undeclared economy, he or she is outside the scope of social security which matters in the long run for their pension rights. The work of the compliance unit also serves to help bring about a level playing field between employers, as undeclared work is often unfair competition if one considers other employers who abide by their obligations in terms of NI, tax and so on. The same applies to the irregular employment of foreigners.
ETC has a number of projects. What are the aims of these projects and how successful have they been to date?
In 2004 a number of projects proposed by ETC were accepted for EU funding, specifically through the European Social Fund. The largest project was TEES – the training and employment exposure scheme – that has proven popular among jobseekers and employers. This was a three-phase scheme involving generic and specific training, followed by a work phase where jobseekers put their training into effect. Until recently, 460 registered unemployed persons have entered the scheme; all were over forty and most had been on the register for over one year. The results so far are encouraging. Another project was the literacy training scheme for jobseekers, intended to increase their employability, and through which we've trained over 520 persons. A third project is the Supported Employment Scheme for Persons with Disabilities where we have found work placements for persons with severe disabilities. Another challenging project has been that relating to childcare services at the workplace. The demand by employers for grants and assistance to open childcare services at the workplace has been somewhat lower than expected, and the scheme was re-oriented to increase the number of trained child carers in Malta and Gozo. To date, 167 women have been trained. ETC's Gozo branch has also worked closely with the Ministry for Gozo to offer a broad variety of training courses in Gozo.
How popular has the EURES service been and what forms of outreach is ETC doing?
Our EURES service has two full-time advisors funded through the EURES allocation to Malta. These two advisors are approached by approximately two hundred persons a month, to whom they provide advice and who they help to search for vacancies in other member states. The EURES team also reaches out through various channels, to help inform people about the opportunities for mobility. Earlier this year, a Job Fair and a EURES fair were held to promote vacancies in other EU states. The attendance at these fairs is always encouraging, and they are often attended by foreign employers who may be seeking to recruit Maltese employees.
You mention Maltese people interested in working abroad. How popular is Malta as a destination country for European jobseekers?
It's hard to answer this in relative terms, though our EURES office does handle a number of queries by European jobseekers. You may be aware that ETC has operated the employment licence system, or what are often called work permits from mid-2005. Since October of last year, ETC has received over 7,000 applications for work permits, and 2,223 of these were in respect of EU citizens. Work permits for EU nationals, as well as those for persons with temporary humanitarian protection, asylum seekers and recognised refugees, are issued automatically.
Employers express concern about the length of time it takes for ETC to issue work permits, approximately two months for EU nationals and eight months for non-EU nationals. Do you consider this as running smoothly? What are the major challenges?
In general, I would say so, though cases are often unique in their own way and require detailed consideration of the facts. We are trying to shorten the processing time by considering each case prior to requesting the necessary security clearance. That is, the previous practice was that ETC would only consider the case after clearance is obtained, while now the case is being considered first so that should no case be found for the recruitment of a foreign worker, the applicant is informed at the earliest possible. Of course, security clearance remains necessary for those cases where the recruitment is justifiable from a labour market perspective. It would also make the processing much faster if applicants provide all the necessary information when they apply. This is also true when they apply for renewal. We have had cases, for instance, which we turn down because there is no evidence that the person concerned has been engaged in bona fide activity in the previous year, in line with the occupation for which the permit was issued, evidence for instance like the lack of receipts for services allegedly rendered. Also, it is very important that, just as for Maltese citizens, the employer submits an engagement form when he or she recruits a foreign worker. If this engagement form is not submitted, then when they come to renew their work permit ETC will not be in a position to consider it.
What about applications for persons from outside the European Union?
These are not issued automatically, but considered on a case-by-case basis. The permits that have been issued have been in areas where there is a skills shortage, or where it has proven impossible for the employer to find willing and able Maltese employees. In considering each case, ETC requests the employer to submit a detailed CV and job description as well as a letter of justification describing their efforts to locate suitable Maltese candidates. In many instances, ETC refers qualified jobseekers for the employer to consider first; in other instances, ETC has conducted job fairs where the number of vacancies is such as to warrant joint interviewing by both ETC and the employer. In areas where particular shortages have been identified, ETC has accelerated its training and is seeking to run traineeships that will increase the supply of labour in these areas.
Why are work permits refused?
The most common reason for refusing a work permit is that there are suitable Maltese candidates for the post, and the applicant has no evidence of serious effort to locate Maltese. However there are a number of other reasons why ETC has to decline them. For instance, if a foreign worker has a work permit with a certain company, but leaves that company and starts working elsewhere without a permit, when the second employer applies, it is automatically refused. The employer must have the permit in hand before the person actually starts working there. Also, we've had cases, for instance, which we turn down because there is no evidence that the foreign worker has really been engaged in bona fide activity in the previous year, in line with the occupation for which the permit was issued. When considering renewals, we look for evidence for instance receipts for services allegedly rendered. Also, it is very important that, just as for Maltese citizens, the employer submits an engagement form when he or she recruits a foreign worker. If this engagement form is not submitted, then when they come to renew their work permit ETC will not be in a position to consider it. Then there may be other cases where the foreign worker does not enjoy minimum standards of employment. While this is not ETC's direct remit, and we refer such cases to the Department for Employment and Industrial Relations, we refuse these applications because they create unfair competition both for other employers and for jobseekers themselves.
Today we hear a lot about reducing the administrative burden upon employers. Why is this system of engagement and termination forms still necessary?
The maintenance of labour data has been one of our core functions since ETC was set up in 1990. But ETC's engagement and termination forms do not only serve labour data purposes, they provide people with work histories which they may need for pension or other such purposes. Having said that, ETC has tried to reduce the administrative burden on employers by enabling them to submit these forms online. We are currently testing another possible innovation which might make ETC able to extract the required information from elsewhere, thus reducing the employer's reporting burden.

Why do ETC and NSO differ in their employment data?
Actually, with respect to the gainfully occupied, our data don't really differ, they are very close. Differences emerge in respect of the unemployed, but these differences are easily explained. ETC and NSO use different age ranges; for instance, ETC's range is 16 to 61 while NSO's is the Eurostat standard of 15 to 64. Also, our definition of unemployment is different: ETC's unemployment figures are based on the jobseekers who actually register for work, while NSO's are based on those who'd like to work and who have taken some recent action in this respect.
ETC is making greater use of automated services than it used to. In what ways may employers benefit from them?
This past year, ETC has redesigned its matching process to ensure that ETC refers to employers those jobseekers most suited to the requirements employers give us. The automation of the matching process has been a big improvement, in addition to our limiting the number of referred jobseekers to twenty. ETC has made various other inroads with respect to automating its services, for instance, the computerisation of work permit processing, developing software to administer training grants more rapidly, and the posting of jobseeker CV's online to enable employers to search for suitable candidates. We have also enlarged the pool of candidates for employers seeking staff, by introducing a daily email service to jobseekers on all the vacancies relevant to them, whether advertised to ETC or in the newspaper. Those who do not have email may use the stand-alone computers at our Valletta jobcentre or consult their employment advisor.
There seems to be the impression that registering unemployed people don't really want to work. Recently Michael Parnis went as far as saying that out of 8,500 registering unemployed persons only 1,500 really want to work. Do you agree with this statement?
I cannot generalise on this one, though yes, we have been informed on various occasions that jobseekers have attended interviews only to ask the employer to certify that they were not suitable for the post. In such cases it does seem that the jobseeker has no real interest in taking up a full time job. One cannot rule out the possibility that in some instances, the terms and conditions offered do not seem attractive enough for the person to take up the job, particularly if it means the loss of benefits. However, being on the register is a jobseekers' indication that he or she is available for work. Unreasonable wage expectations suggest to ETC that the jobseeker is not truly available for work and his or her position on the register is then reconsidered. But again, we can't generalise and we definitely don't have a precise figure as to how many are unwilling to work. What we can say is that last year, ETC placed over four thousand people in employment through its direct intervention and probably many more through its automated services.
What does ETC do about those jobseekers who don't really want to work?
Removal of a jobseeker from the register is one that is taken very seriously by ETC, not least because it often leads to a loss of benefits for a period of six months, though the person can appeal against ETC's decision to the National Employment Authority. We do not make such judgements on a subjective basis but if there is evidence of behaviour suggesting a jobseeker is unwilling, then ETC moves to take action. This year we have introduced a new system which is intended to provide an equitable hearing to the jobseeker. If we have evidence that a jobseeker has refused training or a reasonable job offer, then we inform him that ETC intends to remove him from the unemployment register, losing employment priority and possibly benefits. The person has fifteen days within which to make representations, providing reasons for the failure to participate. We call this the 'objection process'. These objections are heard by management on a weekly basis; some are upheld but in others, strike-off action is taken and the person is advised that he may appeal the decision to NEA. It would be very helpful if employers were to give us feedback on jobseekers' performance in interviews and in fact we follow up each referral, though we do understand that we cannot make inordinate claims on employers' time.
What message would you like to pass on to employers?
To make use of our services and to help us improve them. This year we have sent promoters of ETC services to employers willing to meet them, to advise them of our services and to offer assistance with vacancies. We are more than willing to conduct recruitment exercises, or job fairs, together with employers or groups of employers seeking a number of employees. We have improved our vacancy profile form and it is much easier for us to refer the right person when the employer is as specific as possible about his or her requirements. We also encourage employers to make use of the training grants operated by ETC, whether for persons in enterprises with less than twenty staff – our Training Subsidy Scheme – or those in companies eligible under the Business Promotion Act. Employers' participation in our traineeships and apprenticeship schemes is always highly valued. ETC is also striving to increase the opportunities for women who wish to work, and this year we published a manual for employers wishing to foster a gender-friendly workplace. Copies can be provided on request. We also encourage employers to make use of our various employment schemes for young people, persons with disability and older workers, as well as the redeployment scheme for persons facing redundancy.
Sue Vella was speaking to Charlotte Camilleri