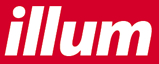 NECC calls on banks to drop euro conversion charges
Karl Stagno-Navarra
The National Euro Changeover Committee is urging all local banks to actively pursue a proposal to slash administrative charges to retailers while depositing Euro and converting the currency into Maltese Lira, as from next January.
Speaking to Business Today, NECC chairman Joseph FX Zahra explained that "it would be more than a breakthrough, should all the local banks agree to eliminate the administrative costs for retailers during conversion from Euro to Maltese Lira, six months prior to the established July date for obligatory dual pricing."
Joseph FX Zahra said that the NECC, backed by all the retailers' organisations, would like to see the local banks cooperate on this matter, as January would mean the beginning of the voluntary dual-price display.
Previous negotiations on this matter are reported to have failed a few weeks ago, however, "the NECC is keeping its door wide open to any possible re-thinking," he said.
Joseph FX Zahra's call to local banks, follows comments made by Benjamin Angel, who is in charge of the Eurozone enlargement in the Cabinet of the EU's Economic and Monetary Affairs Commissioner Joachim Almunia.
Angel, who was in Malta last Monday and addressed a national conference on the Euro changeover, said that although the European Commission has noted Maltese banks to be preparing well for the Euro changeover, he expected them "to do more".
Benjamin Angel insisted that the local banks must adopt clear strategies to assist in the campaign by making themselves, "more than available to all sectors" and called on them to prepare the general public by making sure that the ATM systems around the country will be enough to provide the currency.
"I'm not saying that they are not preparing for this, but they can do more," he told Business Today.
Angel expressed optimism on Malta's plans to join the Euro by January 2008. Angel said that the European Commission is "taking note" of the fact that Malta's inflation rate is likely to continue its decline well into 2007. "Malta should be in a position to meet the inflation criteria next year, even if its rate now is well above the EU reference value," which Angel anticipated will be established at 2.8% next week.