| | |
| --- | --- |
| Interview | Wednesday, 07 January 2009 | |
Users of the Maltese version of Facebook are not registering as a pure act of patriotism. Clayton J. Zammit, one of the developers of www.youall.com.mt is convinced that his social network utility tool is programmed better than Facebook and Hi5 put together. David Darmanin discovers whether this is fact or fiction.
Computer whizzes Clayton J. Zammit and Bernard Gatt are not yet sure whether their business idea will ever generate any profit. But then again, US software developer Mark Zuckerberg must have had the same doubts before he launched Facebook four years ago. He is now worth $390 million.

Albeit with far more modest ambitions, Zammit and Gatt are following Zuckerberg footsteps. Dubbing it www.youall.com.mt, the pair launched a social network utility tool that works very much like www.facebook.com.
Initially created for Harvard university students, Facebook is a free-access social networking website in which users can join networks organised by city, workplace, school, and region to connect and interact with other people. People can also add friends and send them messages, and update their personal profile to notify friends about themselves.
After expanding website registration to anyone aged 13 and over, Facebook currently has more than 140 million active users worldwide.
"Youall.com.mt has its advantages over Facebook," Zammit boldly claims.
"Whereas Facebook is a cold social networking site, we have ensured to give www.youall.com.mt a much warmer character that mostly targets local and ex-pat Maltese subscribers. Because of its smaller size, a Maltese social networking site has the ability of recruiting members who are more likely to know each other," he explained.
But because Facebook has become so strong, Zammit has no intention to take subscribers from Facebook to Youall, but rather address local subscribers of Hi5 – another social networking site whose popularity has been spiralling down over the last year. Traditionally, Hi5 users are younger.
"As a tool, Youall is of better quality when compared to Hi5," he said.
Now this may sound big-headed for a 26-year-old who has barely put in a cent to develop the concept, but objectively, Youall does have useful features that are neither found on Hi5, nor on Facebook.
"On both Hi5 and Facebook, users can only chat one-to-one, whereas we have incorporated an option for group chat," he explained. "This enables greater interactivity between subscribers. We have also created chat rooms reminiscent of the MIRC system that was so popular in Malta back in the 1990s. We have included a proper blog application which is not found on the other social networking sites."
But Facebook inc employs a 700-strong team and operates on a yearly budget of some $350 million. It's hard to believe that anyone with a €200 start-up budget can build a better product.
"Well, there are features you can find on Facebook that are not found on our site," he admits. "On Facebook for example, members can build their own applications, whereas this cannot be done on Youall. Besides the development effort involved in including such a feature, we thought we'd be better off without it for now. We want to keep control of what goes into the site. At times, Facebook users come up with such useless applications that they end up bothering other members of the community with invitations to use useless applications. We are trying to limit the 'so-and-so has invited you to throw a virtual frog at him'."
Youall currently hosts just above 800 members, which is a far-cry from the critical mass needed to get a social networking tool being used actively and effectively.
"We only launched last 8 December," he said in his defence. "We wanted the Christmas festivities to be over before we implement any strategy for Youall's development. There are various projects in the pipeline, and we envisage a great boost in its usage once we launch a new application which we think will be very successful. We are working on launching a system by which users will be offered a freebie they will not be able to refuse."
Zammit declined to provide further detail on what this freebie application is all about.
Taking a wild guess… Free SMSes?
He smiles, but says nothing.
Incidentally, how are these guys planning to make money out of the project?
"At this stage, we are neither making money nor planning to make any in the short term. But in the near future, we will be implementing strategies with which the website's potential for generation of revenue will be exploited," he said.
"At the moment, we are selling space for e-banners by means of barter agreements – and this is how we are making the website known. We cross-advertise. Besides, the more e-banners we put in, the greater the chances of getting our domain present on search engines."
But this is only stage one.
"Eventually, we will be offering a system called intelligent advertising. We already have the framework prepared for it – so it is simply a matter of waiting for the right time to launch," Zammit said.
Like on other social networking sites, users must register their personal details and accept to receive advertising based on their personal information.
Clients interested in advertising to a specific audience will be able to choose who and when to have their banners appear to – based on age, gender, sexual orientation, religion or birthday among others.
"Advertising is a serious investment, and you don't always get your money's worth when advertising on different media. We want to make sure our clients reach the audience they want to address directly," he explained.
But the problem may not lie in whether or not such advertising is effective, but rather whether the heavy-budgeted advertisers perceive the web as a reliable medium of advertising.
"That is a question we cannot answer until our sales campaign is properly launched, but what I can tell you is that so far we haven't approached anyone for advertising and potential clients have been approaching us themselves with their investment ideas. It is true that most clients allocate a very small portion of their budgets to the web, but when you see that users are logging in regularly and for a long time, investment into it will only follow."
The beauty of this business concept is that it is virtually risk-free. Its running costs are a joke.
"We invested less than €100 to get the domain. When usage increases, we would be looking into bandwidth and hosting costs exceeding €200 monthly. The hardware needed for it, which would include a good enough server costs just over €1300 – and that would need to be placed in a properly air-conditioned environment," Zammit explained.
Other than that, that's just about it. But ultimately, the idea was born over a coffee at the canteen of the software company where Zammit and Gatt work. Youall's development was taken lightly, but done superbly. They are still discovering the potential it has.
"With regard to human resources, we are looking into keeping our overheads at bay by doing most of the work ourselves."
If they keep the project small enough, it is not difficult to imagine the two working on it without needing to outsource human resources.
Gatt is technically sound, and although a lot of the software's applications have been taken off-the-shelf, it only took him three weeks to develop.
Zammit on the other hand, is resourceful and a socialite. Besides being a qualified business analyst working for a blue-chip software company, he is also a radio and TV show presenter.
"We are targeting a community of 3,000 to 5,000 users and not more. We don't want this to grow too much since we don't want to loose the Maltese feel. We set ourselves a modest target, and I think we can easily attain it within the next few months," Zammit explained. "Our idea is to create a lively and small enough community. Our job would be to develop features on it and increase its individual usage rather than increasing the number of users."
Finally, asked whether they ever considered sourcing venture capital for the project, Zammit said: "I once received an email to apply for venture capital but we did not go ahead with it. I think the entire procedure was a little too bureaucratic. That aside, we were also scared of the idea being copied."
PRINT THIS ARTICLE

Other News
MCA intervenes on advertising campaign based on private surveys
Students protest against government-lecturers' impasse
Euro area inflation estimated at 1.6%
VISET ends year with record numbers
Rotaract launches Proteus syndrome trust fund
Creditinfo signs joint venture deal with SCHUFA GmbH
BoV invests €990,000 into community
Compulsory introduction of mobile phone spending mechanism not on the cards - MCA
What the EU has done for all of us this year?
Slovakia adopts euro in less than 15 days
GO supports Istrina with over €35,000 worth of cash, prizes and services
Increase in outstanding amount of Treasury Bills
---
07 January 2009
ISSUE NO. 564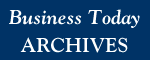 ---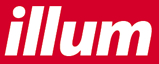 ---