| | |
| --- | --- |
| Interview | Wednesday, 28 January 2009 | |
Former Labour Minister Joe Grima was assigned the industry portfolio at a time when Mintoff had already clinched the deal with SGS ATES, as STMicroelectronics was known in 1981. However, the plant was still a few months away from opening its doors to the 400 employees it first recruited. Grima reminisces about the economic mood of those days, and recounts to CHARLOT ZAHRA how it all happened.
What led ST to invest in Malta at a time of a global economic recession?
The story of ST started before I became Minister in December 1981; it had started much earlier. It started with the friendship between the Prime Minister of the time Dom Mintoff and Pasquale Pistorio, who at the time was responsible for the external business development of SGS-ATES.
Then through MDC, he worked out the transfer of part of the production to Malta.
Whey they came in 1982, although the global atmosphere was indicating that a crisis was on the horizon, work on ST continued until the factory opened in Malta.
At the time there were a lot of advantages for ST to harness in Malta – the flexibility of Maltese workers, the fact that wages were not as high as mainland Europe, their adaptability to learn new skills, their high productivity rate… all these were advantages that ST and other companies investing in Malta saw here and not in any other country bidding for investment at the time. For instance, in Italy, you could forget that a worker would give you an eight-hour day back then.
When you were appointed as Minister for Industry in December 1981, were the negotiations between ST and the Maltese Government still ongoing or had they been concluded?
They had been practically concluded by then. Pistorio had come to Malta various times to negotiate with Mintoff, but a few months after I was appointed Minister, the Prime Minister had sent me to open the SGS-ATES plant, as it was formerly known, in Kirkop, It had employed around 400 people.
I had unveiled a plaque saying that Maltese Prime Minister Perit Mintoff had opened the factory. I had only unveiled it as I was the Minister for Industry at the time as the negotiations had practically been concluded.
Do you have any particular memories of the official opening ceremony for ST in 1982? Do you remember any particular anecdotes?
It was a small ceremony with a small party and short speeches. However, the most significant aspect of the ceremony was that the main actor, Mintoff, was not there; I was there instead of him.
After the speeches, in which we wished SGS good luck in its venture, we then toured the factory, and that was it.
I do not remember it as a memorable ceremony. At the time when I was Minister, Europe was being hit by a heavy recession, immensely similar to the one Europe is facing now.
At that time, EU countries were purchasing from among themselves. The order was to purchase from the internal market.
We had an enormous problem since 75 per cent of our exports was to and from the EU. Nobody was buying, so we had to find solutions.
What conditions had ST imposed on the Maltese Government prior to investing in Malta in 1982?
I do not remember because they came prior to my arrival, however I would not imagine that there were special conditions. This was absolutely new technology for us. Maltese workers were going to get the benefit of learning a new technology as soon as they started working. This brought a series of advantages, some visible and others less visible.
I would not imagine strong conditions would be imposed to get a company of this sort to Malta, despite the fact that Mintoff was tough when negotiating.
But I would not have imposed strong conditions on a company that gave so many advantages to Malta, putting it on the global map of IT immediately, with such an advanced production and with a product that the whole world needed.
Was Mintoff in favour of attracting massive investments that would employ so many employees?
Mintoff was absolutely against companies that would employ workforces of a thousand or more. I remember during the first week of my appointment as Minister, we had received a request through the Foreign Affairs Ministry from the Ford factory in Germany. They wanted to come to Malta and to impress the Prime Minister, they pledged they would start the factory with 3,000 employees instantly. We were absolutely angry at the fact that Mintoff absolutely did not want to consider the offer.
Finally, the reasoning behind Mintoff's resistance for these types of factories began filtering in. He said that "If one of these factories got a cold, then we would get a bronchitis" because 3,000 unemployed on the market at one time is tremendous for a small country like ours.
And he was right. When a few years ago Denim closed down with 900 people, it took a great effort to find alternative jobs for all of them.
Yet ST had 400…
But ST could not start without that number because it had various production lines.
Moreover, it had a lot of jobs, such as supervisors and quality controllers, who were not employed to directly manufacture the product but to ensure its quality due to the kind of product that was being manufactured – microchips.
What were the problems that Malta was facing to attract new investment in the 80s? What incentives did you offer to attract prospective investors?
You could forget getting new investment to Malta in the 80s because Europe was going through an incredible recession, similar to that which is afflicting it now.
When I was appointed Minister for Industry, the priority was not to get new industries to Malta. The priority was to keep here all the investment that was already in Malta.
A few days after I was appointed Minister, seven factories had immediately closed their doors. I remember asking Mintoff what had happened.
"I have not even started yet. Did we offend them in some way or another?," I asked. Then I learnt from somebody else that the companies had arrived to the end of their life-span and were going to close down anyway.
In order to continue to exist, they had to invest and update their technology, but they proceeded with their original plan and closed down.
Every government makes an effort not to have redundancies on the eve of an election, and agree with them to postpone them. These companies had agreed with us not to close before the election but afterwards. But their destiny was to shut down.
There was huge problem to find a market for those factories that were already producing goods in Malta. Mintoff came out with the barter idea: buying from those countries who buy goods from you first, but not exclusively.
It was in this way that we kept our industry alive. There were branches that fell out of the tree, but the trunk remained alive, and new branches grew.
At the time, the opposition had lambasted us about this. When I was appointed tourism minister a few years later, they asked me if the tourists that were coming to Malta would be paying with soap bars for their bills here.
The major worldwide banks have a counter-trade department alongside the traditional trading department. This practice did not take place out in the open. However alongside the official trade, a huge quantity of counter-trade took place as well.
For instance, for a shoe factory which had been without production for a whole five months, we struck a deal with Iran to manufacture military shoes for them during the Iran-Iraq war.
The deal was so huge that it took up a whole year's production to cover the entire agreement, thus saving the jobs of the employees for the duration.
What role did the MDC have in the work that was done to attract foreign investment to Malta?
The MDC's Investment Promotion Unit was always active, however it had a tough job to do, because nobody was speaking about investment at the time.
The Investment Promotion Unit led by Vince Farrugia always came with me in official delegations.
But where we did not see any investment opportunities, we used our skills to sell the goods. Our job was to arouse interest in the sale of Maltese products, because if we did not sell, our factories would have finally shut down.
Our job was to find a market for every product of each factory that was operating in Malta at the time. Once we had been offered potato powder from Poland, and I asked him: "What are going to do with potato powder?". We eventually sold it. Goes to show that there isn't a product that cannot be sold, but you have to work steadfast, every day.
You don't have to differentiate between counter-trade and normal trade because counter-trade is political. But isn't everything political nowadays? Until a few years ago, we were told that political trade would not have survived.
Now we have come to an exclusive political level in economic decision-making with bank nationalisations. This is pure, unashamed socialism; but that is saving banks in today's economic world.
There is nothing stronger than the state to guarantee continuity. It is useless to continue to look at things with yesterday's eyes. We have to look at the reality that is facing us today.
If there are new experiences from which we can learn, we should look at them, however these have already worked.
What was your reaction when you learnt that STM might close after 28 years in operation?
I was very saddened at the news that we have arrived at this stage. However the current realties have changed a lot. Nowadays, at a time of a crisis, it is only price which dictates. And our price has become too expensive. We have not remained competitive anymore when compared to other countries.
In the past, we shrugged off Tunisia when they offered lower prices by saying that Tunisia did not produce the quality that we produced, and that their reject rate was ten times higher than ours.
We also promoted the fact that we did not have absenteeism and alcoholism, and that industrial relations were quite good. However now that there is a glut of labour, workers have to become more efficient.
The employment market has become leaner, therefore the choice for employers has become better.
If you are a good businessman, you make your calculations, but price is fundamental. Now Government has to calculate how much it is ready to pay for them.
In a worst case scenario, ST could close and as a result, 2,000 people are put on the labour market. How much does government have to pay in social benefits if this happens?
If it costs, say, €1,000 to keep ST in Malta afloat, then he should not give them more than that, because it would be better for government to put them on the labour market.
One has also to factor in the social element, such as the consequences of putting a family man on the dole and the psychological element, among other things.
But I believe that ST's problem is about production cost. And that's where the solution has to be, in a lower cost.
To make matter worse, government has removed capping for industry. You don't keep industry in Malta with similar actions. You help industry by removing burdens, not creating new ones.
From your political experience, what should government do to keep ST in Malta?
In my view, government has to review the entire policy about costs. Here government is doing the opposite of what other governments across Europe are doing.
European governments are incentivising industries in some way or other – there were some who removed VAT, while others removed other burdens, such as placing moratoria on bank payment by industry.
On the other hand, our government placed new burdens on industry at a time when the industry can afford them the least.
ST might be the first, and there may be others who have already spoken to the Prime Minister and told him they were closing down or going on a four-day week.
These are all Government-induced problems that we should not have during such a time. On the other hand, government seems calm, and does not look so much concerned.
We have a Prime Minister who said that he has been negotiating with ST for the past two years. I admire the patience of ST for stretching the negotiations so long. Others would have just shut down and moved elsewhere.
It looks like the Prime Minister is happy because the Germans are eyeing Malta for investment. At the end, he has to keep a balance between the number of workers that are being fired and those that are being re-employed.
As an observer, I am not happy with the situation. It is true that Malta's banking system is sound, but I am not convinced that if the world's banking system is collapsing, we will not collapse alongside them.
PRINT THIS ARTICLE

Other News
Economists react to possibility of ST shut-down
Tourism in sharp decline over Q4
China's semiconductor market to plummet
Texas Instruments cuts 3400 jobs
A flat picture at the local market
---
28 January 2009
ISSUE NO. 567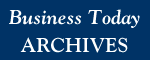 ---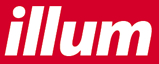 ---