| | |
| --- | --- |
| Interview | Wednesday, 08 April 2009 | |
After having inherited the throne to his father's thriving automotive and property business, Joe Gasan dabbled in so many sectors that by the 1980s, he earned a reputation as Malta's king of start-ups. Many ambitious characters with bright business ideas were introduced to him, and if he liked them, he went ahead and formed partnerships - hence the expression used by Maltese folk when faced by unaffordable offers: 'Who do you think I am? Joe Gasan?' Interview by DAVID DARMANIN
There are many urban legends on how Gasan Group was formed. What is the true story?
The story takes us back to 1919, when Malta was inundated by post-war problems. My father, who was 28 at the time, worked at the docks as a clerk and handler for a shipping company owned by his uncles. His father had passed away, so he had to provide for his sister and mother.
The British government had then issued a call for tenders to salvage a ship that had sunk in the Grand Harbour and was blocking the entry and exit of vessels. He won it for the retribution of Stg50 – which at the time was a lot of money, although not enough to cover the cost to carry out the work. So he came up with the idea of repaying his subcontractors by letting them use the services provided by the ship once it was salvaged and repaired. People thought he was mad – and everyone kept telling him that the ship won't take it. But he still managed to repair it – and renamed the vessel: "Can-take-it". He used it to ferry passengers from Malta to Sicily and back. By 1923 he was doing very well, so he bought another ship from Slovenia – and called it Ljubjana – after the country's capital city. In no time, shipping became his main business – until five years later, when he took the Ford franchise. In 1933, he bought the Sliema Bus Route Co., which proved to be a very successful investment. His ferry business was going very strong until World War 2, and by then he had increased routes to Alexandria, Tunis and Libya among others. The Ford business was more of a hobby. But during the war, thanks to Gasan Garage, where his buses were repaired – he took the contract to service all military vehicles, and his employees had been granted exemption from conscription.
How come are you no longer involved in shipping and public transport?
Regretfully, when the war came to an end, my father never went back to the shipping business – except for the Gozo Ferry. In 1947, he bought two Minesweepers which he named Bancinu and Pinu and used them to ferry passengers to Gozo for the 10 years that followed. Some time after that, he bought another Minesweeper and converted it into his personal yacht, with which he once travelled to Nice – where he met Jacques Custeau and sold the yacht to him. We are here talking of the Calypso – Custeau's famous Minesweeper used in his explorations.
By 1957, my father sold the bus business and focused on cars.
When were you given the baton to run the business? What did you find?
My father was a bachelor until the age of 55. When he married, he had four daughters and me. Those days, daughters never got involved in family business. Since I was the only son, he took me on immediately after finishing my O-levels at age 15. At the time he was already 75, and I was lucky enough to carry on working with him until I took over the running of the business completely five years later. Within the first five years, I read for a diploma in economics at the Polytechnic because I still wanted to study. I also took some management courses abroad.
Apart from the automotive and property business, we had other business interests – such as in retail. In the 1930s, my father had brought Boots to Malta. We are in fact still 50 per cent shareholders in Chemimart.
Business was different in my father's days. Nobody worked with bank overdrafts. He always used his own money, and every time he stashed anything extra – he would invest in property. So when in the late 1960s, I took over the business – I not only found a thriving car business, but also a very healthy inventory of property.
At the time Ford had a staggering 34 per cent market share, so things were very good on that end.
Property development continues till this very day. My father had developed the Galaxy Hotel in Sliema; Block 9 in Floriana – which then became Development House, hosting the US Embassy; Lilac Apartments and many others. His strategy in property was to build and rent out to British services.
How did the group evolve when you took over?
When in the 1970s Japanese cars started coming to Malta, I felt the need of strengthening the car business – so, at the age of 23, I got the Mazda franchise to Malta. We had made a decision to retain the business in Malta, so we could not possibly stay in one area if we were to grow. Between 1975 and 1980, we branched out extensively. We went into various new sectors – too much too soon. We tried growing in the same direction of the Maltese economy – so we went into manufacturing, tourism and hotels among others. At the time, people approached me with ideas to set up new businesses and if I liked them, I went ahead. We even dabbled in the production of pottery, so you can imagine. Since it all happened too fast, we did not have the necessary management structures to support the growth. Of course, some of the new ventures we went into worked very successfully. Gasan Insurance for one, grew very healthily. Others performed very badly though, so we closed them down. By mid-80s, we needed to consolidate. There were other businesses that were doing well but did not fit into our plans, so we sold them off.
At the time, the one thing that never happened in Malta was the sale of businesses, or mergers for all that matters. If you sold a business at the time, it meant that you are not doing well. But I had learnt that there are some businesses which you keep forever, and some others which you develop to bring up their value and then sell them off at the right time. Plaza is one such example. It was first a cinema which never made money. But we then decided to merge with the owners of the Majestic and develop the two properties into one shopping centre. By the time we reached agreements covering the rental of 85 per cent of the retail space available, we put the company on the public market. This was the 1990s, when such a move was unheard of at the time. People were still asking whether we sold it to the public because we were not doing well. The reality was the complete opposite. We sold it because it was doing very well.

What was the most memorable moment in your career?
In terms of quantity, I would say the most remarkable moment of the group's history was when we sold our 50 per cent stake in Melita at a very attractive price.
I am also very happy with the Ford franchise, which now features as the second oldest in the world outside the US, after Morocco.
Merging our insurance company was also a very good move. 24 years after we formed Gasan Insurance, we took the plunge and merged with Galdes and Mamo – which was also a very successful insurance company. I made this move not only against my father's advice – who always told me not to enter into any partnership, but also against anyone else's opinion when it came to join forces with a competitor. But we went in for it anyway, and within the first five years of the merge, GasanMamo was the first Maltese underwriting insurance company.
Meanwhile, we developed Mekanika, which is also doing quite well. We decided to take a different direction with this company by avoiding entering into the big contracts. So we are now going for Kone lifts and Air Conditioning systems – and this proved to be a great success. We are now introducing new technology for lifts – such as those that have been recently installed at Portomaso Towers. Maintenance has also become an important business for Mekanika.
What event in Malta's history were you impacted most negatively by?
My father always thought me that when there is a problem, I should turn it around to make it work in my favour. When in the 1970s, there was a massive hike in the price of oil, we started importing motorcycles. When in the 1980s, government had introduced the counter-trade quota, we were bound to export certain quantities in order to increase the quota available to us for importation. So I created a counter-trade division in Japan – selling there Maltese exports of third party companies in Malta. I offered this service to other companies in Malta for free. In return, I got more importation credits.
We were also successful in shutting down businesses that weren't doing well. Sanga, which manufactured shoes until the 1980s, was one of them, although we only found the courage to shut it down two years too late.
Telecommunications never seemed to be your area before you set up Melita. How did you become involved in this sector?
In 1990, government decided to issue a 15-year tender for cable TV. At the time we were also local agents of Ericsson – through which we sold Telemalta a host of new systems and technology. As soon as the tender document was published, I immediately spoke to the US ambassador, because it is in America where cable TV technology was always based. Cable was not present at all in the EU. I had asked the ambassador for names of US companies interested in taking the service abroad. Within a week of this meeting, I was on a plane to Denver, Colorado, to meet Gene Schneider – one of the pioneers in Cable TV worldwide. At the time, Schneider International Holdings, which Gene owned, had started entering the Israeli market.
One of the conditions in the tender document specified that bidders had to be 50 per cent partners in the supply of cable, but this proved to be very difficult for any Maltese company due to lack of expertise in the sector at the time. After some pressure, this clause was changed to bind the successful Maltese bidders to be 25 per cent shareholders of the company within the first five years, and 50 per cent shareholders within the five years that followed. Regardless, we never wanted to be agents for Schneider – but rather partners. So my commission was paid in shares. My shares in Melita Cable went up to 25 years after three years of launch, and to 50 per cent in the three years following. These were massive investments for us, although we were still lucky because the share price was pre-fixed and my partners felt that the business was worth more. By 1997, Melita Cable grew. We voluntarily gave up exclusivity in 2000, even though the contract specified that this should have been done in 2006. Against this move, we received a license for internet. The business grew too fast – and it coincided with the telecoms bubble. So in 2001, I became very involved in the company, of which I became chairman – and for a number of years that followed, effectively the CEO. When in 2006 we started looking at different options on what to do with Melita Cable, we decided to make a sale offer. We got extremely attractive bids for it, which were short listed – and Melita was sold by auction to a private equity firm, at a very good price. When, soon after, the company went public, I reinvested into it, purchasing 12 per cent of the shares.
I was asked whether I wanted to stay on as chairman and gladly accepted.
Melita is now one of two companies, with Lufthansa Technik, which invested heavily throughout the 2008-09 period. We spent €50 million in this period, adding 120 people to our workforce. €40 million of the amount were spent on Melita Mobile, whereas the remaining €10 million were spent on the new fibre-optic link.
You entered the Cable TV market at a time when there was no competition at all. You also entered the mobile telephony sector at a time when the market was already fully saturated. How do you compare the two?
Coming in with cable was certainly more difficult. You say there was no competition, but in actual fact, people already had TV for free. Trying to convince people to remove their TV aerials and get cable instead was a big enough feat to prove what I'm saying. With mobile, we are now competing with Vodafone – the world's number one in this sector – and it's proving to be even less difficult than penetrating the market with cable.
Besides the world economic downturn – affecting the property sector, the world is also passing through a major automotive crunch. As a major car importer and a large-scale property developer – how are you coping?
For us, the automotive downturn is different. Although we are not sure on what is going to happen, Ford has so far emerged as the strongest. Ford have decided to consolidate by selling off Jaguar, Aston Martin and Land Rover. They are now also considering selling off Volvo. Ford's relationship with Mazda has also decreased substantially.
…will this mean that you will no longer be agent for the brands sold off by Ford?
As long as we do a good job, we will carry on importing all of them – so there are no worries there.
The automotive Maltese market is of course very difficult at this point in time. Parallel importation has hit us hard, and so has the new registration tax system. That said, luckily for us, we have three very eco-friendly models available, whose price has gone down substantially since the introduction of the new tax regime. Also, since we celebrated our 80th anniversary last year, we witnessed a boost in sales through added promotion and exposure.
There is no doubt that the situation will become worse over the next four months and better over next year. The property market has also gone down, since the demand right now is extremely low. But as Gasan Group, we are resilient in carrying on investing in our core areas. Also thanks to the Melita sale, we are liquid enough to face difficult times. The company has a liquidity ratio of 43 per cent at the moment, and a large chunk of the rest is composed of bank credit taken against bills of exchange for cars that are already sold.
What are your prospects for the immediate future?
Our main prospects for development at the moment are in our automotive division, since we started exploring business in Libya two years ago by importing Mazda, Volvo and Chery. The latter is the number one Chinese auto manufacturer – which has not yet started producing cars with European specification. My son David is in charge of this project, and the prospects look good. I'm seeing growth in this area. There are also some very important developments in the property division – including our shareholding in MIDI. We also have another interesting project going on at Ta' Monita Estates in Marsascala - in partnership with Tumas Group. Also, opposite our head offices in Mriehel, we are looking at developing 10 tumoli of land into a very important business centre, again with Tumas Group.
Although we have cooled down on certain investments right now, certain other areas keep doing very well. If you look at cable for example, a lot more people are deciding to stay in at home more during these times, leading to upgrades in their cable TV packages, among other things.
What about your impending bond issue?
A change in legislation in 1994 had allowed the private sector to take up bond issues. I was the first to issue bonds in Malta. The norm before 1994 was to take a 25 per cent deposit on cars and the rest would be paid against bills of exchange, on which bank loans were taken. But when we launched our first bond issue, bills of exchange were financed by the public at an interest rate of 6.5 per cent. We were immediately oversubscribed. In 1999 we issued two more bonds – one to repay the original one and the other to finance our head office building. By October 2003, one of the bonds had to be redeemed, so we issued another one at 6.4 per cent interest. By 2006, we were very liquid so we decided to pay off this last bond without re-issuing a new one. Since we generally attract a large number of small investors, we had a lot of people writing to ask why we made this decision. It was a matter of tactics and strategy. However, we now decided – because it is the right time and because we do not want to disappoint existing bond holders – to issue, subject to MFSA approval, a €15 million bond taken up to €20 million. If all of the €20 million is taken, this would be enough to cover both previous bonds. Upon MFSA approval, we intend sending out a letter to the existing 4,000 bond holders to offer them an option to redeem their bonds either in cash or in new bonds. The balance would in turn be offered to the open market. My gut feeling is that we will exceed €10 million from existing bond holders, whereas the rest would be taken up by the market.
Where do you see Gasan Group in, say, 10 years' time?
We believe that we built a legacy and a reputation in Malta. Employing 500 people, excluding Melita, we have solid foundations. But also, in the last 20 years, one of our failures in our strategic plans was to never rely enough on revenue generated from international business. In 1978 I had a 50 per cent stake in two Ford dealerships in the UK, and some time after that I also invested in Germany. But my international business was never consistent enough. I may have been scared, I don't know, or maybe I was comfortable in Malta. But I think we need to expand now. In 10 years time I see our business growing in Libya, and perhaps also in another destination. My sons David and Mark, as well as my daughter Sarah are all involved in the business. Although Sarah has recently limited her involvement since she moved to London and is parenting a child – who incidentally, was born during our 80th anniversary celebrations. David on the other hand, runs the car business and Mark handles the property division and Mekkanika. I am more involved in GasanMamo Insurance and in Melita. I am now playing the Chairman role more than ever within the group. We now handle four major core businesses – each with clear management structures and with their own CEOs. I am then more directly involved in businesses on the side. In two years' time I will be 61, and the original idea was to be only involved in the group when it comes to attending board meetings by then. We'll see. What I know for sure is that I still work 10-hour days now.
PRINT THIS ARTICLE

Other News
Mobile phone tariffs among the highest in Europe - EC
Commission consults publishing SMEs on innovation barriers and new business models
Six VAT Department employees suspended from work
Money Market Report for the week ended 3 April 2009
Could interest rates in the Euro area go any lower?
Tourism – A European Perspective
35 countries offer immunisation against Pneumococcal Disease
GlobalCapital attends international health insurance conference
Over 20 million passengers travel through Heathrow Terminal 5
Video calling at the price of voice calls with Melita Mobile
Frank Salt Real Estate holds Annual General Conference
'HSBC in good shape to weather financial storm' - Alan Richards
---
08 April 2009
ISSUE NO. 577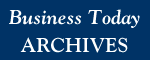 ---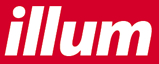 ---