| | |
| --- | --- |
| Interview | Wednesday, 26 August 2009 | |
Fashion retailer Diane Izzo never thought she'd make it so big. After borrowing Lm40,000 from her dad nine years ago, she left her job as a receptionist and opened the first Terranova in Malta. She owns fourteen shops now, but it was hard work. Interview by David Darmanin
What drew you to set up your own business? Did you have great expectations? Did you ever think of you making it so big?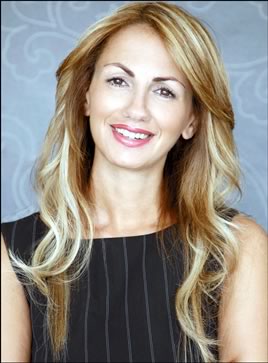 I started working 12 years ago as a receptionist with General Soft Drinks, and this gave me an opportunity to learn the ropes in marketing. When I had decided to open my own business, I was just about 21, and had no start-up capital to count on. This was the time when Baystreet was opening, and my then boyfriend (now husband) and I had gone up to Italy and got the Terranova franchise, so we arranged to lease out one of the outlets at Baystreet. Luckily, I managed to borrow Lm40,000 from my father, on condition that I pay him back every cent. It was a huge risk, and the first months brought with them enormous pressure. Overnight, I had become a businesswoman. Initially, I had promised my employers at General Soft Drinks that I would keep my day job even after opening the outlet, and this was meant to be safety net for me too. But I never thought business would be so good. I tried getting as many relatives as possible on the opening day, so if people do not turn up, at least the shop would not look empty. But on the first day, I found people lining up at the door. I had queues. You can imagine how excited I was.
Do you consider your success nowadays to be attributed to luck, courage or a bit of both?
I own 14 shops today. I do not even come from a fashion background. My father's business is in cars. I feel lucky, but I also had a hard time as I grew. Unless you grow a thick skin, there is no way you can survive in this industry.
The business community in Malta is a male-dominated world. Do men still discriminate against women in business?
Back in 2000, women were looked down upon in business. I remember getting really angry when people would approach my father asking him how he would let me, 'a girl, on her own', run a business. Nowadays women are given more importance, although attitudes still need to improve. There is certainly a lot of solidarity among businesswomen, however, I do come across certain instances where I am blatantly discriminated against on grounds of my gender – and this does not just happen in Malta. I once received a phone call from Italy, on an issue I was dealing with directly. But they still insisted they speak with my husband.
You said you own fourteen shops nowadays. Where are they placed and who do you cater for?
We now own three shops at Baystreet – Terranova, Terranova Kids and Calliope; two shops at the Embassy Complex in Valletta – Terranova and Terranova Kids; three shops in Santa Venera – Terranova Kids, Terranova and Café Da Izzo; two shops at Duke's complex in Victoria, Gozo – D-Store and Terranova; a Terranova in Paola and another one at the House of Grace in Sliema.
Terranova caters for men and women from teenage to early thirties; Terranova Kids caters for girls and boys from newborn up to 13 years of age; and Calliope then offers smarter ware for people in their mid-thirties or older. We also opened a cafeteria close to our Terranova Outlet in Santa Venera – Café Da Izzo. This really started as an experiment, although it proved to be really successful. We sell about 100 baguettes a day there. We also own a boutique in Gozo, called D-store, and that too is doing well. The difference between our café and boutique when compared to Terranova and Calliope lies mostly in the issue that the latter two shops stock clothing on consignment from the mother company. There was a greater risk with the café and the boutique as we work with our own stock there. The experience in running shops with my own stock however, has helped me learn the ropes for another up and coming establishment, wherein we will be representing one of the top Italian up-market brands. We're looking at launching by March 2010.
What do you attribute Terranova's success to?
The public responded well to the introduction of the Terranova concept possibly because we were the first to offer real slashed-down prices in sales on current collections, which was reminiscent of the type of sales people were seeing in London, but not in Malta. Since it is the franchise that decides on prices, Terranova stock comes with price tags on each item – and those prices are the same as you see in any other country where the brand is represented. The franchise also organises sales and promotions on a very frequent basis – including mid-season.
How did your competitors respond to your sales?
Some competitors were accusing me of destroying the market, but now we see that everyone else followed suit and most outlets are still inclined towards frequent sales. Nowadays, the Terranova name is aiming at becoming more solid and while the quality over the years has improved further, the prices continued dropping.
Since we work on consignment, meaning that we receive the stock from abroad and receive a commission from the franchise on the items sold, we can send any unsold stock back to the franchise. But I had come up with a concept whose success has had some impressive feedback from the mother company as well as among the Maltese public. Instead of sending stock back, we started organising warehouse sales with prices slashed down to the bottom. We used the old Gasan showroom in Pieta for such events, and pieces used to sell like crazy. Because of the large number of items we were selling, the top executives at Terranova in Italy were suspecting that I was selling to Libya, so they even came down to carry spot-checks. One day, they had come to the warehouse sale shortly before we opened. The crowd outside was so eager to get in that when we opened the front doors, people rushed in and toppled over one of the salesgirls who was standing by the doorway. These were the years between 2001 and 2003, when we would sell as much as Lm10,000 in one day. Of course, competitors were not too happy and I stood accused of destroying the market and they were telling me that with my warehouse sales, I would be competing with my own outlets – and that this would backfire. So when one of my competitors also organised a warehouse sale, I made sure to call him. "Be careful," I said to him on the phone, "because you're destroying the market and in doing so, you might be competing against your own shops." He laughed it off.
You moved your Gozo Terranova from Arkadia to Duke's. Was it a wise decision?
At Duke's, Terranova is doing 10 per cent better than at Arkadia last year, so we are registering an improvement there, for a number of reasons. Duke's is doing very well, and rental fees in Gozo are cheaper than in Malta.
How would you describe the Gozitan market?
Gozo is an incredible market, where the mentality is different and the more basic items tend to sell faster. Besides, they're crazy on Terranova there. In Gozo there is also the factor that a chunk of the market really depends on Maltese customers. When I opened the first time in Gozo, in 2000, there was practically no competition. Nowadays, every brand you find in Malta, you also find in Gozo.
How is the economic downturn affecting you?
We cannot say we did not feel the recession, although we have not registered any minuses this year over last year. My feeling is that people who had a certain budget last year, have now reduced it. Those who bought more expensive brands last year, have the opportunity to spend money at our shops where prices are cheaper. Besides, Terranova customers have still remained loyal because our prices keep going down.
I think the crisis started as early as 2007. Although we did not suffer that much, we cannot say that business is phenomenal this year. Our turnover remained pretty much the same, while prices went down. I think this recession has helped the consumer more than anyone, and it had to happen. Everyone was moving too fast, and businesses had to be brought down to earth. For instance, we are now more careful on investment, even though I have three new shops opening in the near future. By now however, because I have created a very healthy relationship with the mother company, I get more help and as a result, business has become more profitable. There were attempts for different people to take away the franchise for themselves. They went as far as going up to Italy, but they did not succeed.
Surely, it was not just your prices that helped you grow…
Low cost nowadays does not relate to poorer quality, by no means. Just look at brands like Primark or H&M. I think Terranova is very comparable to such names where the quality on offer is good, and the price is low.
Besides, we very much believe in what this industry calls "visual". In our shops, you will find that pieces are combined in such a way that, say, a shirt is matched with trousers and in doing so, we give ideas to our customers on what to wear and how to combine pieces. This concept alone has really helped our competitiveness.
Is it difficult to manage staff when you have 14 outlets?
I employ 80 people, and as a businessperson, my biggest headaches are probably HR-related. I sometimes feel like the company's own Dun Victor Grech – as sometimes I end up being confronted with problems of an individual member of staff because she had an argument with her boyfriend, or because another has a tummy ache or whatever. I am very open with my staff though, and I think it is important that there is no excessive formality and that feet are kept stuck to the ground when it comes to staff. We believe a lot in service and besides implementing systems that would minimise complaints, we train our staff in an organised way. We handle any complaints directly from head office, although these happen on very rare occasions.
Don't you think that service in the Maltese retail sector is very poor?
Having worked with Italians, yes I do agree that our service culture is still at a low. In Malta, you may find yourself in a situation where as a customer, you can't even get a smile from a salesperson. In the service industry, whatever problems one may have at home do not matter. We're improving, although there is still a long way to go. Government could help. Structured monthly courses for different industry sectors would be of a lot of assistance, no doubt.
What are your plans for the future?
We have plans to grow internationally now – within the EU as well as in North Africa, both with Terranova as well as with Calliope. We have a very interesting future coming our way. 2011 will see us working all-out abroad.

The meeting to record this interview took place on Monday 17 August, 2009
PRINT THIS ARTICLE

---
Other News
LGA picks licensee as its landlord
Demise of young retailer shocks business community
FIMBank plc announces half-yearly results
Mambra auditor unable to certify accounts
Maltese IT company's profits plummet during first half of 2009
Four listed companies meet to approve half-yearly financials
Government bonds: what's the story?
Home Thoughts on Civic Awareness and Responsibilities
Becoming literate in new media
26 August 2009
ISSUE NO. 596
_____________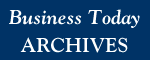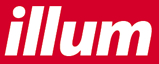 ---