| | |
| --- | --- |
| News | Wednesday, 11 November 2009 | |
Julian Zarb
20 years ago, Europe was a different continent with clear cut lines of demarcation between East and West. 20 years ago, these islands were just coming out of 16 years of a socialist experience that will go down in history as a particularly interesting period! We had become used to hearing budgets that expounded the really simple joys of life – such as the price increases or decreases of a tin of Tuna or the cost of a Colour Television Licence. They were these little things that really made Budget Day such an eventful time...the thought that one could get through another year knowing there WILL be food on your table (even if it is just Tuna!) and perhaps watch some telly in colour!
How times have changed! We have just celebrated the unification of Germany in 1989. It was an event that surprised many, it was hailed as a miracle, and indeed it could well have been, given the fact that the Roman Catholic Church had a Pope who was so charismatic and so endearing to many people and who, more than others, understood the dangers of communist oppression. Since the unification of the two Germanies 20 years ago, things happened so quickly – the development of a larger and better Europe, the advancement of IT and communications technology and the economic recession. We live in challenging times today and we need to understand that these times need strong leaders to create opportunities out of the challenges. This week we heard the Finance Minister announce a package of incentives to keep Malta and Gozo turning, to fight the economic recession and to create new wealth – it was, in my opinion, a National Budget. Perhaps it lacked the more personal benefits we had got used to in the past – the tax reductions, the wage increases and the more mundane financial perks that affect each of us in different ways. It was a budget that should kick-start our economy through innovation, entrepeunership and investment from the small business to the major industry player.
As far as the tourism industry is concerned, it should create the opportunity to go for quality and value for money. The investment in infrastructure, the focus on restoration and regeneration and the attention to consumer rights and obligations are necessary factors which we all need to make use. Quality and value for money are driven through the market players and, especially, through an informed and educated consumer.
The budget for tourism marketing was increased to provide a better opportunity for promoting the islands in the core markets but this budget needs to consider the cost of providing a product or products that are authentic, unique and reflect a quality destination. In these days we need to be more innovative and creative in the way we promote the islands – the traditional perception of this sun and sea destination with the stereotypical image of a Meditteranean paradise has been well used in a number of neighbouring resorts. The diversity of our product, the unique selling proposition and the hospitality and service are all characteristics that we are now forgetting in our race to increase market share at all costs!
And cost needs to be considered. The budget also gave a number of initiatives in favour of a cleaner and more sustainable future for these islands; if we do not plan for these now, then we run the risk of paying for our errors later. At the end of the day this is not just a budget for an economic future from tourism but for a better quality of life for all of us – if we all work together!
PRINT THIS ARTICLE

Other News
Employers claim Budget measures "not enough"
Tariffs causing 'unnecessary uncertainty'
Unions cautious approach to Budget
Hedge fund directive will cost €1.4bn a year
Mazars Malta tax advisor awarded
Budget 2010: The economists' verdict
SmartCity Malta appoints Country Director
---
11 November 2009
ISSUE NO. 607
_____________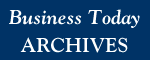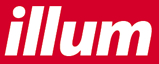 ---