| | |
| --- | --- |
| News | Wednesday, 18 November 2009 | |
IFC, a member of the World Bank Group, is investing in FactorRus, a joint-venture of Transcapital Bank, Moscow and FIMBank, Malta. FactorRus will offer receivables financing and other services to Russian corporates and SMEs.
As a result of the financial crisis, bank financing for Russian companies has become scarce, and FactorRus will help fill this gap with short-term funding against receivables.
"We are pleased to launch this new business," said Olga Gryadovaya, Chairperson of Transcapitalbank. "It is a timely and strategic expansion of our product range, and will enhance our ability to provide customer-focused solutions." FIMBank President Margrith Lütschg-Emmenegger said that "FIMBank's expansion to Russia is a significant step in our strategic growth. We expect FactorRus to develop rapidly and become a significant player in a market which offers excellent opportunities." Snezana Stoiljkovic, IFC Director for Central and Eastern Europe, stated: "We are glad to further our cooperation with FIMBank and Transcapitalbank. Factoring is still nascent in Russia. As the market grows, we will also support the development of a suitable regulatory framework."
IFC, a member of the World Bank Group, fosters sustainable economic growth in developing countries by supporting private sector development, mobilizing private capital, and providing advisory and risk mitigation services to businesses and governments. Transcapitalbank is a strong private-sector Bank with supranational shareholders that include the European Bank for Reconstruction and Development and DEG, one of Germany's largest government-sponsored development institutions. Transcapitalbank is considered one of Russia's most dynamic banks and is ranked the ninth most stable financial institution in the country. It is also among the top twenty commercial banks in trade and structured finance in Russia. FIMBank is a leading provider of trade finance and factoring solutions. Headquartered in Malta, its strategy is to further strengthen its global presence, with a focus on emerging markets, and enhancing the product range on offer, namely trade finance, structured commodity finance, factoring, forfaiting and support banking services.
The news of the Russian joint venture follows hot on the heels of FIMBank's announcement of a joint venture with Punjab National Bank, India's second largest public-sector bank, Italian Bank Banca IFIS and Blend Financial Services Ltd. Through this joint venture, in which FIMBank has an interest of 49 per cent, Mumbai-based company India Factoring will be in a position to carry out factoring, forfaiting and trade finance activities in India. These joint ventures represent the implementation of projects which were promised to FIMBank shareholders and bondholders within the context of the Bank's strategic plan.
PRINT THIS ARTICLE

---
Other News
Malta out of recession by first half of 2010 – Tonio Fenech
Unions urge MRA to discuss energy tariffs
Now that the Eurozone is coming out of the recession, when will we follow suit?
FactorRus, FIMbank's joint venture in Russia
BOV to host EU funding seminar on agriculture
18 November 2009
ISSUE NO. 608
_____________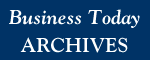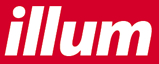 ---