Julie Otto
Malta is home to a noteworthy number of Ucits, non-Ucits retail funds and PIFs. The most significant growth over the last years has been in professional investor funds (PIFs). At the moment the total number of hedge funds in Malta is reaching around 500, including 280 alternative funds. This compares with 230 PIF's with total assets of nearly €3.9bn at the end of 2008. New funds recently authorised amount to 105 funds. Thus, we see at the end of 2009 the net asset value of all funds reaches €7 billion. The net asset value of all funds including sub funds reached a quantity of €7.3 billion. According to the MFSA the quantity of PIF's reached around 280, Ucits reached a quantity of around 45 and Non-Ucits amounted to a around 35 in December 2009. There were also 30 foreign based fund registered in December 2009. The Investment Services Act (ISA) of 1994 lays down the statutory basis for regulation collective investment schemes. The ISA allows setting up a variety of retail collective investment schemes, Ucits and non-Ucits, together with funds for professional investors (PIF).Other structures including a stand alone type of fund, multi-funds and multi-classes both open- and closed-ended are also possible. One of the objectives of the regulator is targeting experienced investors. The share of PIFs targeting experienced and qualifying investors amounts to 6.6% and PIF's for extraordinary investors have a market share of 5.9%.
Over recent months an increasing number of investor funds together with firms showed a degree of interest in setting up in Malta. The government is careful to not to be seen competing head-on with the dominant jurisdictions in the industry, namely Luxembourg and Dublin, but fact is that Malta is in an advantageous position following the global financial crisis.
One of Luxembourg's advantages is the location at the heart of Europe and a very stable political and fiscal environment. At an industry-wide level, the multilingual workforce in Luxembourg and its reputation as a UCITS domicile are complemented by the proactive local industry association ALFI (Association of the Luxembourg Fund Industry) and the efficiency of the local regulator, the CSSF (Commission de Surveillance du Secteur Financier). Luxembourg's favourable value added tax rate of 15% combined with one of the most competitive corporate tax rates in Europe is extremely attractive for promoters and fund service providers. Due to these advantages over 540 fund units totalling 140 billion Euros in Assets under Management have been re-domiciled to Luxembourg from both offshore and European jurisdictions during the last 5 years.
Faced with this competition, it is no secret that there is ample room for the Maltese government to promote this nascent industry as it will collectively push the overall GDP growth. A large part of this increase can be achieved by the financial industry, especially by hedge funds.
In Europe our main competitors, Luxembourg and Dublin, are painstakingly dealing with post recession problems while Malta is modestly surging ahead. Malta's cautious and methodical approach to building a hedge fund jurisdiction has paid off. In contrast to the past where Malta had only one or two fund administrators, it now has several but it has a long way to go.
Typically Maltese lawyers have quickly gained a reputation through high professional work, but at fraction of the cost of other jurisdictions. In comparison to Malta's competitors cost is one of the big advantages the island state offers at the moment. Dublin was pricing itself out of the market before the financial crisis hit, is still at least double the cost of Malta. The costs in Luxembourg are also considerably higher than in Malta. Granted that in the short term this window of opportunity will eventually close as our cost will match up with other financial centres. Tonio Fenech, Malta's minister of finance, economy and investment, takes also the view that tighter regulation is a plus as it very much in line with the vision of what Malta wants to be as a financial centre. According to chief executive of Malta Stock Exchange Mark Guillaumier, Malta's highly regulated fund sector gives investors the protection and comfort they are seeking in a post-financial crisis world. In its effort to market the centre MFSA has recently published Guidelines to Re-domiciliation of Offshore Funds to Malta which provide a general overview of the current procedure and documentation required for inward continuation into Malta. This facility to migrate funds from the exit jurisdiction to Malta still needs to be marketed to international fund managers. Another notable advantage is that there is no need for the dissolution of the fund thus the move guarantees the minimum of the disturbance to the investors, the existing service providers and the fund's assets.
MFSA Chairman Joe Bannister outlines that the offer of passporting management companies and funds domiciled in one EU jurisdiction throughout the EU will be an incentive for the industry. At the moment Malta is building a niche market with a reputation as the jurisdiction of choice for smaller, start-up funds that do not want to bear the higher costs of Dublin and Luxembourg.
In spite of the recession, Dublin saw an increase of just over 2 percentage points to 5.29 per cent in hedge funds. Luxembourg managed only a slight increase from 1.57 per cent to 2.04 per cent during the same period. With approximately €689 billion of hedge fund assets and over 5,000 funds and sub funds administrated, Ireland has one of the largest hedge fund administration industries in the world. Ireland is the fastest growing international fund centre for Ucits over the past number of years and Ucits comprise 80% of the universe of Irish domiciled funds. Ireland's corporate tax rate of 12.5% is one of the lowest in Europe. Back to Malta success is slowly building up as well. Quoting Petr Posker, investment director of Atlantik Asset Management which has domiciled its funds in Malta said: "It is desirable to have flexibility in terms of the regulator. Because the regulator is very flexible and knowledgeable, something is not usual, we chose Malta."
Naturally this industry expects good custodian services to flourish.
Locally two banks provide efficient custody services. HSBC provides custody and clearing services to retail and institutional clients whereas Bank of Valletta, is teamed with JP Morgan to provide global custody services. A newcomer to the custody scene in Malta is Sparkasse Bank Malta. According to Paul Mifsud, the managing director, Sparkasse Bank Malta is well placed and takes the advantage of the surge in business that is expected in 2010.
A recent development which is set to contribute to Malta's attractiveness as a fund domicile is the signing of Memorandums of Understanding (MOU) between the MFSA and the Cayman Islands and Bermuda as well as with the China Securities Regulation Commission .The MoU places Malta's funds industry at the same level as the major fund domiciles particularly in the European Union. It will facilitate business for financial institutions from either Malta or China doing business in either country. As a result of MoU, Chinese Qualified Domestic Institutional Investors are able to invest in Malta domiciled retail and non-retail funds by placing their investment, thereby opening up MFSA-regulated funds to one of the world's largest pools of private capital. Furthermore, companies licensed by the MFSA will also be able to access the Chinese Qualified Foreign Institutional Investor status and invest directly in the China A share market, subject to certain foreign exchange flow and disclosure requirements. To conclude Malta started in a cautious way to build up its funds industry and is well poised to catch up with its rivals in this industry. One hopes that practitioners are encouraged to continue promoting the good word around to make this industry achieve the success it deserves.
Julie Otto
Law and Finance researcher
PKF MALTA
[email protected]

PRINT THIS ARTICLE

---
19 May 2010
ISSUE NO. 634
_____________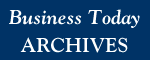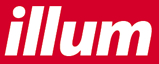 ---