| | |
| --- | --- |
| | |
Eurozone finance chief Jean-Claude Juncker gave his backing to controversial plans for Brussels to vet the budgets of all 27 EU countries before they are put to national parliaments. Luxembourg Prime Minister Juncker said the plans, which drew lukewarm reaction from Sweden and others when they were unveiled last week by the European Commission, were "heading in the right direction."
"It's not a question of cutting across the budgetary powers" of nationally elected politicians, he said, adding: that "they simply want finance ministers of the eurozone countries to be able to discuss the different budget plans between themselves."
Juncker stressed that "national lawmakers should be able to take informed decisions," while reminding the community on the knock-on impact of one country's policies on the interlinked economies of partners.
"The commission is not going to become the school headmistress for member states' budgetary policies," but member states would be subject to rigorous scrutiny, he added.
European Union Economic and Monetary Affairs Commissioner Olli Rehn said last week that the budget vetting plans should apply to all 27 EU member states.
Asked to react to the news, a spokesman for the Finance ministry said that "Malta is evaluating the proposals and will not fail to make its position known in the appropriate fora and at the opportune time."
The spokesman explained that the Commission proposal is talking in terms of a peer review of national budgets. "By this they mean the broad revenue and expenditure projections within the context of the prevailing and envisaged macroeconomic framework.
"In practice it is already being done, to an extent, through the submission and peer review of the national Stability and Convergence programmes. The proposal is intended to strengthen and to make the whole process more efficient and more policy relevant not least by integrating it to such policy instruments like the National Reform Programme and the newly-introduced national competitiveness reviews," he said.
In Brussels yesterday, the eurozone ministers also heard detailed proposals from Spain and Portugal, who last week announced they would accelerate cuts to their public spending in a bid to restore market confidence in the eurozone.
PRINT THIS ARTICLE

---
19 May 2010
ISSUE NO. 634
_____________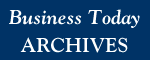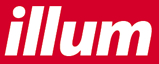 ---