| | |
| --- | --- |
| | |
The three principals of GLG Partners will receive shares worth US$500 million after selling the hedge fund to its larger rival Man Group. Noam Gottesman and Pierre Lagrange, who founded GLG in 1995, and Emmanuel Roman, who joined later, will receive the Man shares in exchange for their 45 per cent holding in GLG. They will be locked in to staying for three years. A further 37 senior employees, who will also join Man, will receive shares worth US$60 million.
According to The Times of London yesterday, The US$1.6 billion deal, shores up Man's position as one of the largest hedge fund managers in the world and reduces its reliance on its "black box" AHL fund, which lagged rivals last year. GLG bounced back in 2009 after a bad 2008, but has been struggling to grow.
GLG lost its star fund manager Greg Coffey in 2008. Coffey gave up GBP160 million shares and bonus deal to strike out on his own, but was caught by the onslaught of the financial crisis and has not done as well at his new firm, Moore Capital. Had he stayed at GLG he might have been made a principal, which could have made the tie-up with Man highly lucrative for him.
Most hedge funds have had a rocky few years and consolidation is widely expected, but few combinations fit as well as Man and GLG, both parties said yesterday. Emmanuel Roman said that linking GLG's expertise in running funds that actively pick stocks with AHL, which is based on computer-generated trends, would be transformational.
The acquisition, which boosts total assets to US$63 billion, is a landmark deal for Man's chief executive Peter Clarke, the former finance director who took over three years ago shortly before the credit crisis.
PRINT THIS ARTICLE

---
19 May 2010
ISSUE NO. 634
_____________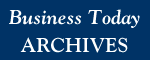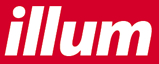 ---