| | |
| --- | --- |
| | |
Greece took stock of its budget catastrophe, its glamorous deputy tourism minister – once a model for Playboy – promised that she, like everyone else, could live a life of austerity.
"The measures are painful for everyone," said Angela Gerekou, a protégée of the Prime Minister George Papandreou, in March.
But now she has been forced to resign as her husband, one of Greece's best-known nightclub singers, faces criminal prosecution over €5.5 million of unpaid taxes.
Tolis Voskopoulos, 70, who has starred in films including My Brothers, Footloose Tramps and Marijuana Stop!, was exposed by a daily newspaper this week as owing the huge sum in taxes and fines.
It is the latest embarrassment for a Government that swept to power in October last year promising to clean up the corruption that has helped to take Greece to the verge of bankruptcy.
Voskopoulos and Gerekou, 51, had filed joint tax declarations for many years, but a government statement on her resignation said that Gerekou claimed to have no knowledge of her husband's tax affairs.
"Angela Gerekou submitted her resignation out of sensitivity and to avoid causing any damage to the Government," the statement said.
Last week the Greek Government launched a high-profile campaign against what the Prime Minister called "a culture of tax evasion".
It published the names of 60 doctors and dentists who faced legal action for under-reporting their incomes, and said it would use satellite photos to locate swimming pools that could be a sign of undeclared wealth.
"This idea that you're a successful tough guy if you evade taxes and deceive the state has got to change," Papandreou said last week.
Greece received the first tranche of its €110 billion rescue package yesterday, just in time to prevent it defaulting on its debts.
The country's budget crisis forced other eurozone countries and the International Monetary Fund to step in and create the bailout package.
In exchange, the Greek Government has promised to cut salaries and pensions, raise consumer taxes, and crack down on tax evasion and corruption.
Protests over the austerity measures turned to violent rioting earlier this month, and on May 3 three people died in a fire at a bank that had been firebombed by protesters.
PRINT THIS ARTICLE

---
19 May 2010
ISSUE NO. 634
_____________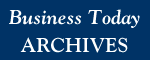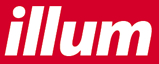 ---