| | |
| --- | --- |
| Interview | Wednesday, 21 January 2009 | |
Mario Balzan Demajo, toyshop chain Pedigree's Managing Director speaks to David Darmanin about a century of trading in toys
Nowadays, many of those parents pressured by their children to spree at Pedigree Toyshops will reminisce on when they themselves persisted for a Sindy doll or a Hornsby train from the same shop in the 1980s.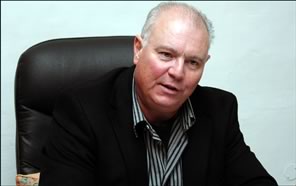 The brand has been around long enough to make a full generational circle, and the customer loyalty that can be derived out of this position presents a host of opportunities to Mario Balzan Demajo, the man behind the 26-year-old brand.
Balzan Demajo, who is now passing the toyshop reigns to his son Michael, has been involved in toys at the M.Demajo Group for 42 years now. He may have turned 59 recently but he is still fully immersed in the world of children, and his jovial character gives it away.
"I need to know what's in demand," he says to justify his habit of watching children's programmes on TV. He later admits that this line of business keeps him "young at heart".
And if 26 years is not long enough, Pedigree Toyshops came not less than 70 years after the Group started trading in toys.
"Michele Demajo, my grandfather, was in toys even before M.Demajo Group was established," Balzan Demajo said. "He imported wooden toys from a UK brand called Pedigree at the time, hence the name of our shops. We keep importing from Pedigree until this very day. Over the years Pedigree developed into the group behind prestigious brands such as the Sindy Doll, Skalectrix, Hornsby Trains and Dinky Toys."
Throughout the first decades of the twentieth century, Pedigree were also famous for their prams and pushchairs. It may be out of sheer coincidence, but the Balzan Demajos are now planning to convert their Plaza outlet into a new concept store in March, which in partnership with the Premamam brand, will cater for both children and expectant mothers.
Ironically, among the Maltese, the Pedigree Toyshops brand is stronger than the mother company name on all counts.
Balzan Demajo says that if he had to drop an off-the-cuff figure, "80 per cent of people associate the Pedigree brand with the purchase of toys."
Whether or not it sounds like the name of a pet shop is at this point irrelevant… as long as it is known.
But getting to this level was not necessarily an easy ride for the Demajo family. The toy trading wing within the group, formerly known as Demajo Playthings, was all out into wholesale up until the 1980s.
The M.Demajo Group may be known for tourism, manufacturing, ICT, and a host of other sectors but not retail. Pedigree is perhaps the first real success story the group witnessed in the retail sector.
By all means, being both the importer and the retailer puts Balzan demajo in a unique position of trade, as he cuts the middle-man's share.
Besides, retail has other obvious advantages. Apart from keeping the price down, or the profit margins high, retailing targets the consumer directly, so there is no need to grant credit terms.
That said, such business models very often present the challenge of keeping customers happy with a lower-than-usual price on one hand, and on the other - being sensitive to resellers by setting prices that are not impossible to compete with.
Over the Christmas season, a particular beverage store belonging to a local manufacturing firm was facing customer complaints due to its pricing being set higher than those at resellers'. Management justified itself by saying that the firm would have lost contracts with their resellers had it opted for cost-leadership.
On the contrary, Balzan Demajo made sure not to end up between a rock and a hard place in making the move from wholesale to retail.
"I cannot say the change to retail was not painful, but we are lucky enough to represent top brands, so we could not be ignored," he said. "Yes by all means, one has to keep a healthy balance so as not to present a dangerous threat to our resellers."
He seems to have done this by knowing when to stop opening new stores. With five outlets scattered around the island, Balzan Demajo is happy enough to consolidate his product rather than expanding it. The opening of new shops is not on the cards.
"We have now adopted a strategy that is more geared towards quality rather than quantity. We are keen on improving customer experience and filling needs in the market."
Indeed. Asked to provide further details on his new concept store underway at the Plaza, Balzan Demajo said: "Pedigree Kids, a spin-off from Pedigree Toyshops, is a new unique concept store that also features an international franchise for chic maternity wear, kids clothes and related themed accessories. Premaman is present in over 300 shops in more than 50 countries worldwide. This target audience is closely linked to that of Pedigree Toyshops and we plan to use the goodwill of Pedigree and loyalty generated over the years, as a solid foundation for our new outlet."
Pedigree Kids will be replacing Plaza's Pedigree Toyshop, and the location has not been chosen randomly.
"The space covers an area of 355 sqm, enabling customers to browse the outlet comfortably. The location is also quite unique. Sliema is renowned for fashion, and the key attributes that the Premaman brand will fit in well with the existing local fashion culture," he said.
In the past, M.Demajo ran a Gucci outlet in Sliema, but ever since it let that go, the group never seemed over-excited at the idea of re-entering the world of fashion.
Is Pedigree the group's way of saying that they are back in the clothing business?
"As a group, we have accepted the advantages of being in retail. In this context, we are looking into diversifying into different sectors. The Pedigree Kids concept is one of the first steps towards this direction," he said, this time clearly mulling his choice of words.
Will this mean that all Pedigree toyshops will be adopting this concept in the future?
"We'd like to see how this works first. There's no rush."
Surely, a third generation director in a group that is almost a century old must be somewhat worried about succession. Balzan Demajo is not worried.
Perhaps to reward him for all the Sindies and Hornsby trains they got as children, both Balzan Demajo's son and daughter support their father with full dedication as they help him run the business.
His son Michael, who spearheaded the Pedigree Kids project from inception seems to have what it takes to take the fourth generation baton in toys. His daughter Rachel has been recently entrusted with the running of the group's marketing endeavours.
"M.Demajo Group has always succeeded in passing its business undertakings down the generations. The younger generations have always succeeded in developing what was left to them by their predecessors. This was no easy task, mind you. We are confident that the next generation will develop what we have built. Michael comes from a diverse background where he's made inroads in industry, tourism and the entertainment industry over the last years, and I am sure this experience will help him move forward in the retail sector. Pedigree Kids will not be his only responsibility within the group, albeit his main one," Balzan Demajo proudly stated.
Whereas toys were formerly known to fall within a child's exclusive territory, things have certainly taken an interesting turn. Wii, Xbox and Playstation are slowly becoming household accessories as common as DVD players or TV sets – used by children and adults alike. But this is not the only major change happening with age groups in the toy industry.
"We too have responded to this shift in the industry. In the past, children aged 10 to 12 still purchased toys, but nowadays, the 10+ market has been taken up by video gaming unto adulthood. Interestingly, when it comes to educational toys, the age bracket has moved four years back. If it was 4 to 13 before, it is now 0 to 9," he explained.
Of course, Balzan Demajo had to move along with the times – although this is easier said than done when forming part of a heavy-weight group of companies.
But as much as it respects the legacy left by the fathers, the M.Demajo Group is not as conservative in its approach as one would expect a 100-year-old group to be.
Balzan Demajo's reaction to the current economic crisis for example, is that of a truly progressive business man. Of course, business can only be truly progressive if reserves are healthy enough to cushion a soft landing in case of crash.
"The current economic slowdown, along with the recession in the US and the UK, will affect everybody, including Malta," he said. "However, recessions have always presented interesting opportunities, and this is where we would like to focus on at this time. From a personal point of view, I am optimistic by nature. After all, a recession is all about consumers' perspectives. If my attitude remains positive, there is no recession really.
PRINT THIS ARTICLE

---
Other News
EU to face deeper downturn - Ecofin
Maltese banks still to decide on base rate reduction
Pullicino to take green targets seriously
What the Climate Change Committee suggests we do
Outrageous predictions for 2009
The MSE Index finished on the back foot again
Super yacht for general refit in Malta
MMA investigates MV Mirabelle accident
New CEO Designate for Multigas Ltd
FIMBank appoints First Vice President within marketing team
BOV Prize in Medicine awarded to Dr Luise Reichmuth
21 January 2009
ISSUE NO. 566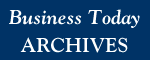 ---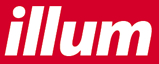 ---