| | |
| --- | --- |
| Interview | Wednesday, 29 April 2009 | |
As the Libyan government lays plans to redevelop Tripoli's infrastructure and gear the Sahara for tourism, European firms became more interested in supplying products and services to the Jamahariya. Alfred Farrugia, North Africa Operations Director for freight forwarding agents World Express Logistics, talks to DAVID DARMANIN about how Libyan Airlines plan to reach out to the west
Making business in Libya is harder than it sounds.
On one hand, the Great Jamahariya - led by the longest serving incumbent head of state, is undergoing steady economic development, with its government taking direct interest in boosting tourism to Tripoli and the adjacent Sahara. With this idea in mind, money is no object for the extensive infrastructural restructuring the capital city is undergoing. Notwithstanding the state of the world economy, demand for products and services keeps healthy in Libya – be it for the cash-rich oil companies based there, construction firms, consumer product suppliers or service providers.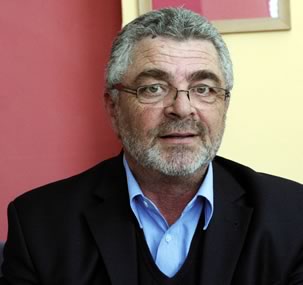 On the other hand, Libya never seemed to have fully recovered from the blow it took in the 1990s when for a whole seven years – the UN had sanctioned the country for foreign policy non-compliance, thus leading to a blockage in business relations with most of the western economy. But due to positive relations with Malta, throughout this period, the local business community took the opportunity to further increase their business output in Libya. Now that socialist leader Muammar Gaddafi radically reformed foreign policy and improved his relations with the west, hundreds of European firms established themselves in the region – making competition for the Maltese tougher.
Besides, understanding the North African business culture takes getting used to for most westerners with the idea of setting up base there.
Those - like Attard & Co - who have been present in Tripoli for decades, have taken the opportunity over the recent years to ride the wave of Libyan development and expand their services to the region. Other local big shots like Avantech, M.Demajo Group, Panta Lesco, Alberta, Gasan Group and AM Mangion are no longer seen by the Libyans as small, foreign-owned start-ups experimenting in Libyan dealings, but have now become firmly established and benefiting from a reputable profile among the Tripolitan business community.
Furthermore, a number of locally owned large businesses, SMEs and freelancers – some of whom may as well be not present at all in Malta, have already started expanding their business outside Tripoli to the city of Benghazi, Tunisia, Egypt and to some extent, also the Middle East.
It is therefore not surprising that to all this activity, in 2004, Attard & Co responded by expanding their logistics department into a fully-fledged company offering local and foreign exporters freight services to both Tripoli and Benghazi, both by air and by sea.
But because both the logistics industry and making business in Libya are strictly specialised areas, Attard & Co's subsidiary company, dubbed World Express Logistics, needed a veteran to head its North African operations – hence the recruitment of Alfred Farrugia.
Farrugia has been active with freight forwarding agencies since 1972, with experience within the sector in Tripoli spanning over the last 26 years.
"It had always been our wish to represent an airline traveling to Libya – which is the group's core business area abroad," he starts. "So in 2004 – soon after World Express Logistics was founded, we took over the representation of Libyan Airlines' cargo."
Formerly known as Libyan Arab Airlines, the re-branded Libyan Airlines is a state-owned company like many others, but which has been identified by the Jamahariya's government as key for development if tourism is to be taken more seriously. The airline has in fact recently increased its routes.
Farrugia however, is hardly interested in the passenger activity of the airline, since his logistics company is the exclusive sales agent of the cargo side of the airline.
"The Attard & Co Group has been around for the past 81 years now," he said. "Business in Libya started in the 1980s with the provision of a number of services."
Logistics being logistics, Farrugia cannot possibly limit himself to the exclusive offer of an air freight service.
"We offer both air and sea freight, be it in full container loads or groupage to Tripoli and Benghazi," he said. "We also offer ancillary services – such as customs clearance and deliveries."
Besides, World Express Logistics also expanded its services to companies established elsewhere to transport cargo to Libya via Malta.
"Business for Malta was huge when sanctions had been issued against Libya in the 1990s, but since these have been lifted, competing forces started having their affect on Maltese export. Our main focus is Libya – and we do not just service exports from Malta, but also from other countries. Malta is a hub – a European stepping stone to Africa, so we are often used to handle the logistics for the transportation of goods from third countries to Malta, then to Libya."
Pointing to a Libyan Airlines advert published recently in the Maltese-run weekly newspaper Tripoli Post, Farrugia explained that the Libyan company seems excited by the prospect of growth beyond North African shores.
"It is quite evident that Libyan Airlines do not want to stop at servicing the Mediterranean rim," he said. "They have swiftly grown in establishing routes further North in Europe as well as in the Middle East."
Possibly because he was unwilling to reveal who his local key clients are, or maybe because his client portfolio is well-varied – Farrugia found it hard to identify what type of Maltese export has become most popular to Libyan shores.
"We handle general cargo, the items we export are varied - books, food, mechanical parts, tools – you name it," he said.
Whether cargo is sent out by sea or by air freight depends on a number of factors. "There is first of all urgency. With Libya becoming a freer market to compete in, many resellers will need their products to enter the market as quickly as possible – thus the increase in demand for air freight. One would also need to look into the cost aspect and its relation to the value of the product and its weight. Books for example, are relatively low cost for their weight – so they are rarely transported by air. There is also the element of size. If an item, such as a lift for example, may be knocked down – it's one thing, but other items taking up too much space will tend to be more suitable for sea freight."
When oil prices started spiraling up, the airline industry took a severe blow as the introduction of fuel surcharges dissuaded exporters from choosing air freight to take a cheaper sea option.
"The increase in the price of oil has definitely had an impact on air travel in general," he said. "The introduction of surcharges has had a huge effect on the cost of exporters to send out their products. However, costs are now going down again for air freight, so we are seeing a larger number of clients going back to the air option – but the interim was not easy for the air industry."
But also thanks to oil, Libya's reserves are vast enough to withstand the world recession with little or no hesitation.
"Libya is in constant development, and the recession has not impacted on the pace it has been growing with," he said. "There is a larger number of foreign companies looking at Libya as a new prospect now, especially since the Libyan government has decided to make an effort in pushing the country for tourism. With or without the recession, when you start building such massive infrastructure and hotels – how can you stop? For a foreign company supplying to countries where demand is dwindling, Libya is the place to be at the moment."
So why aren't all cargo handlers directing their business to Libya? Is World Express Logistics the only company providing this service in Malta?
"There are other logistics agents to Libya in Malta and competition is tough, but we survive and do well because we can be different to our competitors and our clients react to this aspect positively. For instance, we offer our clients all options related to cargo – whether it's by air or by sea, whether it's for a full container or by groupage. We offer a full service and meet the different demands of a client between one service and the other – so clients tend to return and use us regularly for all their shipping needs to Libya."
It is not common practice however, for vessels to come back full from Libya. Farrugia confirmed that "importation to Malta from Libya is minimal. We are mostly concerned with export."
Commenting on the "historical bond between the Libyans and the Maltese business community in Tripoli," Farrugia said: "The Maltese business community is still very respected in Libya."
It is said that business with Libya has been going on for hundreds of years. Apparently, the presence of Maltese goats in the Bedouin communities is due to exchanges carried out from time to time with Maltese farmers. Besides, modern day Libyan businessmen have become used to dealing with the Maltese since the days of the embargo.
"The opportunities were huge back then. Since there is freedom to shop around now, they no longer depend on us entirely so they conduct business with other countries. This has obviously had its effect on Maltese business. But regardless, we are still very present in Libya and it is evident that more small and large Maltese companies have recently set up base there. Having said this, there is definitely room for further improvement. Libya is crying for more business and it's really up to more Maltese companies to take the opportunity of starting to deal in Libya."
PRINT THIS ARTICLE

Other News
MTA monitoring swine flu situation constantly
VAT to blame for self-employed ills – Sant
EC to decide on Malta's Excessive Deficit Procedure
Gasan's Bond Issue oversubscribed immediately after opening
FIMbank Bond Issue oversubscribed
EU reinforces ties with neighbours
Uniquely Creative: Are We Attracted To Profits?
Credit Europe Bank's net profit up 25%
IMAGO europæ 2009: Urban Creativity
Top speakers for Superyacht Seminar
Young Enterprise companies gear up for finals
IHI on track with flagship London luxury hotel and residences project
Bank of Valletta helps finance Virtu's new €60m catamaran
Mark Lamb: Healthy, wealthy and wise
---
29 April 2009
ISSUE NO. 580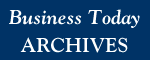 ---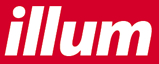 ---