| | |
| --- | --- |
| News | Wednesday, 07 October 2009 | |
As from last Monday, the largest container ship operator in the world A. P. Moller - Maersk Group is being represented in Malta by Thomas Smith Group. The announcement came after discussions between the two companies concluded an agreement whereby both companies will effectively consolidate their respective positions in the local market.
"This appointment puts Thomas Smith once again at the forefront of container liner shipping services in Malta", said Mr Joe Gerada, Managing Director of Thomas Smith Group. The company had lost their long standing representation of P&O Nedlloyd in Malta when P&O was acquired by the same A.P. Moller – Maersk in 2005. Since then Thomas Smith continued to develop and expand its diverse operations. It opened a satellite office in Luqa, placing it closer to the airport, seaport and freeport, and improving access for its customers. The company also continued to invest in its human and technical resources to maintain and improve its position in the sector. This development now consolidates Thomas Smith as a total shipping services company in Malta and enables it to look forward to further expansion.
A.P. Moller - Maersk is based in Copenhagen, Denmark, with subsidiaries and offices in more than 135 countries worldwide and around 120,000 employees. It ranks 106 on the Fortune Global 500 list for 2009, up from 131 in 2008. Maersk Lines offers worldwide coverage of container services with a fleet of more than 500 ships and over 1.9 million containers.
Thomas Smith Group has been established in Malta since 1848. Over the years it has gone through many business cycles but has always kept reputation and top quality service as the main leaders of its business philosophy. The company enjoys top rating both locally and overseas with its vast network of agents, collaborators, suppliers and clients. Thomas Smith Group employs 60 people in various companies operating in shipping, insurance and travel.
PRINT THIS ARTICLE

Other News
New Banif Business Centre for Chamber of Advocates
HSBC Malta Property Expo 2010 launched
Thomas Smith appointed agents for Maersk Line
PM proposes 'cut off' sums as settlement for income tax defaulters
2010 fishing opportunities for the Black Sea
---
07 October 2009
ISSUE NO. 602
_____________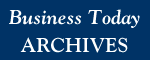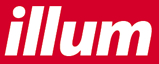 ---