Megabyte Limited, based in the Mosta Technopark has recently announced the appointment of Ranier van Beckum as its new Chief Executive Officer. He talks to KARL STAGNO-NAVARRA about his vision and strategy to strengthen the company by creating value for its customer in aligning IT with business to strengthen competitivness. This includes a consistent commitment to quality and professionalism and Megabyte's relentless drive to provide a diverse portfolio of ICT solutions and services which today make it an international player of high repute
Thirty years since its founding, Megabyte Limited has established itself as Malta's leading IT solutions player, and can boast its strongest asset: a 60-strong workforce that is reputed to be amongst the most skilled and creative.
Headed by the new Chief Executive Ranier van Beckum, who has recently taken over the operations, Megabyte Ltd provides professional IT services and products with the highest professional dedication at minimal cost, as a key essential for growth and profitability.
Ranier van Beckum is positive thinker, and his attitude to work is considered as inspiring by both employees and clients.
2009 was a difficult year for Megabyte Limited as Malta was no exception to the reality of global recession, however van Beckum's vision steered the company towards this new year with optimism.
"We must understand that things have changed a lot in this world, and it is no use believing that at some stage we can go back to what the market was before the recession," he says, while explaining that the post-recession period is one that necessitates more efficient solutions.
Van Beckum insists that the time has come for all to understand that the reality now is to prepare and focus on consolidating customer-client bases and efficient reporting and analysis of business data.
Creativity at Megabyte is its core-business, and given the realities of recession and the effect it has had on most companies, the solutions are all focused on revising the business models.
Increasing profitability by lowering costs with a courageous investment in efficient IT solutions is key.
If recession times led companies to reduce their investments in IT because the expense was hefty, this is the time to invest to counter the situation and make something good out of what has been negative.
"The solutions are not through job-shedding but through pro-active intelligence, having that competitive edge on others in the market, by looking deeper into the operations of the company and make them efficient, customer-friendly and most of all generating lower costs and higher profits," Ranier van Beckum explains.
To qualify this statement, van Beckum gives the example of a local food importer and distributor who has recently installed software produced by Megabyte and that through it, roaming salesmen input orders into a palm-top processor that would instantly transmit the order – online – to the company stores, where products would be immediately prepared and loaded into distribution vans.
Van Beckum goes on to explain that this kind of solution has in fact reduced the administration process the salesman would have to go through when he returns to the office later in the afternoon, by at least three hours, while store keepers would be kept occupied and complete their jobs earlier in the day while, before they would have plenty of idle time before the orders come in and the vans are loaded in the evening and distribution happens the next day, thereby increasing the time available for the salesman for order taking and reducing the amount of idle time by the storekeepers back at the base.
With 30 years experience in the IT sector, Ranier van Beckum may be considered as a visionary for the industry, as his analysis of the market is spot-on, and he finds the niches that an economy like ours would not see.
Online shopping is a clear example. Recent statistics have revealed that as much as 67 per cent of Maltese are buying products online, however when one compares the statistics, one finds that rather than buying online from local companies, Maltese are buying from overseas.
"If the Polish buy 92 per cent of their products from Polish firms, there is a reason," van Beckum says, while adding that the concept of local companies going online with their products is still lacking, not to mention that major food stores on the island don't even have a website.
"We are here to help all companies develop clear and profitable ideas that gives them a cutting edge over their competitors, as being local gives you the benefit of either same day or day after delivery," he stressed.
Van Beckum explains that the local market has so much to catch up with, however it is never too late to start an online concern that would in fact boost the business and client loyalty.
"Prompter delivery would shatter foreign competition that would take two weeks to deliver goods, and this outweighs matters relating to pricing, any charges that one would normally pay to send back an unwanted item to Europe are also dispelled as the customer can even drop it off or change it at the locally based store", he says.
Megabyte Ltd designs and creates software that suits any company's needs, be they big or small.
One may consider the company as a local leader in R&D where original ideas are developed and tested to success.
An advanced IT system for route planning, profitability and costings, as well as other enhanced services was developed for Air Malta, and seven years on from the initial project, this innovative product has now developed into a brand that has been bought by major airlines such as Abu Dhabi's Etihad Airways and Cyprus Airways.
"With Etihad as a major client, we have received certification of excellence, and we are in fact developing the software further to increase the efficiency, not to mention also the creation of new systems within this exciting aviation industry."
Besides offering products from global IT leaders such as Oracle, Microsoft, Cisco, Micros Fidelio and HP, Megabyte Ltd is a 24/7 concern giving a service to its clientele.
Ranier van Beckum concludes the interview with an appeal to government to take heed of the fact that Malta as an EU leader in e-government now needs to boost the IT services sector by providing the right platform for all the local companies involved in IT to benefit from the strategic alliances that can be formed with other similar companies around the EU.
"We would like to see a further commitment by government to strengthen companies like us to be better presented overseas, giving us the right support and tools to tap into the bigger market on specific e-learning projects," he concluded.

PRINT THIS ARTICLE

---
Other News
EC 'not informed' on Air Malta
03 February 2010
ISSUE NO. 619
_____________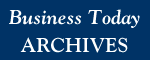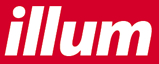 ---