George M. Mangion
Last week I published the first part of an article commenting on the reform of public transport. Here is my final and last episode. It appears that no tears were shed by commuters in the direction of the transport workers following the termination of their licences. One still remembers the militancy of such workers last year when they went on strike in sympathy with the hearse drivers. For almost five days their actions brought the country into a stand still. They bl;ocked the Floriana thoroughfare by parking their buses and blocked streets in major towns. They teased commuters who were left stranded on the bus stops waiting for alternative transport vehicles (mostly army trucks) provided by the government. This has permeated an image of a notorious gang of bus drivers which in unfairly tars everyone with the same brush. One of the bidding companies was quoted as saying that there are only 10 to 12 trouble makers out of the 405 drivers, so perhaps given proper training and better pay they will in the end toe the line. To their defense one must consider their hardships driving rickety old buses on the most congested roads in Europe. Stories are told by commuters of drivers who run two shifts in the summer sun and still they care to help commuters to load in their push chairs and packs on board even on a busy day. Still can you blame commuters when they complain about the irregular service and the dirty and scruffy conditions of some of the bone shakers? All told we have been inundated with politicians telling us that a new service will be offered once commuters accept another rise in tariffs. Uniforms for all bus drivers and an expensive computer ticketing machine (amidst a political controversy) were installed only to be discarded after a while since they did not function well in practice.
This situation has resulted in a number of serious problems to society in general. Illnesses such as bronchitis and asthma are exacerbated by vehicle emissions, particularly in congested areas.
Families are suffering minor health problems caused by heavy traffic near their homes. To give an example I read that in the UK, traffic congestion costs businesses around GBP 16bn per year. It is reported that businesses spend about GBP 12bn on transport fuel, with fuel costs likely to increase more than any other element of a fleet budget. Many working hours are lost due to employees involved in road traffic incidents. Between 25 to and 30 per cent of serious or fatal road traffic accidents involve someone who was at work at the time. So what has being done by the government to solve this gargantuan problem in Malta? Last week, transport Minister Austin Gatt gave bus owners until Wednesday to decide whether to accept the offer, which also includes a 10-year guaranteed job with the new service provider at a wage of, at least, €9,486 a year. This is part of a scheme seeing a new operator bidding for the transport system.
To ease the handing-over process the government started by offering cash compensation of €98,000 for old buses and €118,000 to those who own low-floor buses. The sums include renouncing their licence. Nobody disputes the right to compensation (just ask the long suffering National bank shareholders) but some complained that this is not compensation for a fleet of old fully depreciated buses but a golden handshake.
Still the owners were not satiated and have initially rejected the offer. Their latest proposal was for compensation of €116,000 for old buses and €140,000 for the low-floor ones. These figures would carry a price tag of € 62 million to public coffers. After the deadline passed, the government offered a higher rate and the union leaders agreed. The deal controversially reached €53.8 million. The ministry was elusive in its reply when asked where is the money is provided in the budget for this year. It insisted that the compensation would not impact the national deficit since it would be paid by Transport Malta, which, in line with recent changes to the law, was not part of the government budget. This is termed as "an extra-budgetary unit" This begs the question where do the funds collected annually from motorists on licenses and fines go. It is reckoned that more than euro 60 million is collected annually but of this only a fraction goes into repairing the roads infrastructure, the surplus ends up as a subvention to the government main coffers. So now that almost the entire annual collection will go to bus owners will there not be a higher deficit this year?
Bloggers are adamant that given the dire condition of the state coffers and the massive deficit for 2009 (not yet announced ) the purse strings must be better controlled. They rightly complain that some of these buses have already been subsidised by us for the tune of €35,000, and now the Government is buying them back for another €117,000 (for the new buses) and €98,000 for the pre-1950 bone shakers. The offer also includes a 10-year guaranteed job which has set the ire of the president of the Chamber of Commerce Helga Ellul complained that in this day and age one does not dream of a government doling out ten year job guarantees particularly at a time when companies are facing the ill wind of a recession and higher fuel bills. On a positive note, one hopes that newer buses of smaller dimension more adaptable to our narrow village roads will be imported by the new consortium.
Another logical question that follows is whether the successful bidder will be paying the €54 million tag for the compensation paid to clear the decks? This is highly unlikely since for €54 million the bidder would buy newer buses (running on energy efficient fuel like gas) and still have money to spare. To top it all the new service must guarantee a job for 405 bus drivers and make use of 125 assorted low–floor buses. Critics do lament that this is a case of the same wine in new bottles. It is no surprise that the eight companies who expressed an interest taking over the national transport facility did their homework and would not prepared to pay hard cash for a run down and fully depreciated fleet that is on offer. Nowadays bus fleets are very competitively run using efficient engines (some hybrid) which allow easy access to commuters and do not pollute the air. One cannot expect them to be air conditioned as the one which ferry tourists around the island but at least they need to be properly ventilated with ample space for luggage and pushchairs. It is interesting that the same owners who bargained so hard when dealing with the government for compensation are now teaming up with Tumas Group and a UK firm 'Arriva' to compete for the bidding. The rest of the consortia included Maltese investors such as the Gasan group, and international companies running transport systems in the UK, France, Spain, Hungary and Italy. But throwing away hard won taxpayers monies will not solve the problem…..just ask the British Prime Minister Gordon Brown when he flooded the National Health Service with billions only to reap a dysfunction hospital system ten years down the line. Let us all hope about the dawn of a new era in national transport which will eventually lead to lower emissions and a better service to commuters.
The writer is a partner in PKF ([email protected] )

PRINT THIS ARTICLE

---
Other News
EC 'not informed' on Air Malta
03 February 2010
ISSUE NO. 619
_____________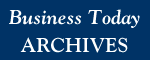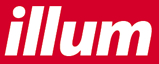 ---