Julian Zarb
As the saying goes: "a week is a long time in politics." Perhaps this needs to be applied in some quarters of our political structures here on these islands. Last Sunday we heard about the irreversible (at least that is what the emphatic statement sounded like) question of privatisation of the National Airline, immediately after that we had an equally emphatic reply from the Government Ministry responsible for the transportation – there is no privatization. The real question is – can we predict what will happen five or ten years or more into the future and state with great surety what the national policy could be? Or are we being a little too premature in this respect?
Today's fast moving economic activity requires a very specific, though sometimes generic and ideal, long term plan and objectives but it also means that we need to be ready to take appropriate action when the moment requires this. Take the situation in 2009 – could anybody have predicted the disastrous impact the economic downturn would have on the global stage? Could anyone have thought that the ripple effect would have such impact on the tourism industry? Up to a few years ago, the UNWTO had predicted a global increase in travel and tourism of 10 per cent - today...well...everyone is being a little more cautious in their statements, even those that are very short term.
What we should be doing for sure, is building on a sustainable tourism infrastructure that will enhance our product offering and emphasize the importance of providing a genuine experience based on authenticity and uniqueness. Government and Parliament set the policy and national strategy based on the needs of the stakeholder and the public quality of life; the aspect of offering a genuine tourism product is dependant on the stakeholder initiative and the local resident response to the visitor participation in local culture, traditions and lifestyles that need to be preserved, not as some side show or theatrical experience but as part of that genuine experience which provides an authentic intercultural exchange. Medium and long term Policy and Strategy plans should provide the guidelines to these unique experiences.
Over the past few years we have experienced a number of government initiatives which have built up this concept of medium to long term planning; admittedly, sometimes these work, other times they do not and at other times they are swayed by situations beyond anyone's direct control, but, at least you set a clear vision and objectives with these plans – a far better policy than the "fire fighting " techniques or the autocratic methods we were subjected to during the seventies and early eighties where the over arching principle was: "Might is Right" and the guide lines focussed on the fact that you could not fight city hall!
But dialogue and consultation have shown you can fight city hall, not through violence but through logical and intelligent discussion. Making sweeping statements now about certain policy decisions that may need adjustment or alternative decisions in the future give a sense of myopic planning based on the principle of "short termism" – hence the idea of the week by week planning span of some politicians!
So, instead of quibbling over what may or may not happen in ten years time or more, we should consider how we can provide a national consensus for that real tourism experience. The question of national airlines has already been dealt some very tangible and stark realities in the recent past with the mergers between major companies such as Air France and SAS and we all know the headaches which Alitalia are facing! Let us, therefore, think locally but act globally – this will only happen if we continue to set our targets through medium to long term plans but also provide contingencies for those rainy days, myopic plans only blur the vision on those particular days!

PRINT THIS ARTICLE

---
Other News
EC 'not informed' on Air Malta
03 February 2010
ISSUE NO. 619
_____________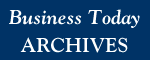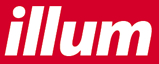 ---