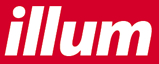 Cabinet asks MEPA for guidelines on extending Gozo airstrip
Karl Stagno-Navarra
Government is set to ask the Malta Environment and Planning Authority for guidelines over the proposed extension of the current Xewkija heliport and to turn it into a landing strip, capable of allowing a light fixed-wing aircraft to service Gozo's tourism needs.
Business Today is informed that the issue regarding the use of fixed-wing aircraft as an alternative to the now defunct helicopter service has been discussed informally in Cabinet, last Monday, and heard a brief by ministers Giovanna Debono and Censu Galea, who have recently been approached by potential operators as well as constituted bodies who have urged them to consider the proposal seriously.
It has been decided that an ad hoc committee has been set up made up of the representatives of various sectors to compile an assessment and report back to ministers on the options and viability of such a service.
Members of MEPA are represented in the committee and have already carried out an onsite inspection.
Speaking to Business Today, Gozo minister Giovanna Debono explained that government still has all its options open including analysing the proposal for a wet lease by Helisureste.
An expression of interest would be drafted only after the assessment report is completed. Government has also said it could opt for an open market. "Government is moving speedily on this matter," Debono told this newspaper.
Yesterday night, Opposition leader Alfred Sant said Labour's proposal was to subsidise the helicopter service.
Synergy Aviation of Surrey, UK was the first company to register its interest with government to offer a fixed-wing airlink service between Malta and Gozo.
In an interview with Business Today (pages 10-11), 35-year-old pilot and Synergy Aviation director Glen Heavens reveals his intentions to service the two islands with a seven to nine-seater Islander aircraft, and offer it at Lm25 with return.
While explaining that all he needs is an extra 220 metres of airstrip at the existing Xewkija heliport in Gozo, Glen Heavens explains that he is interested in servicing Gozo with its immediate neighbours in the region, introducing flights to Palermo, Catania, Reggio Calabria, Lampedusa, Pantelleria, Tunis and Tripoli.
The furthest flight-time is estimated to be one hour and ten minutes, while flying between Malta and Gozo would take less than ten minutes.
Glen Heavens's project is thoroughly supported by the business community in Gozo, and both the Gozo Tourism Association and the Gozo Business Chamber have voiced their support for the initiative, and are recommending to government that the fixed-wing operation is the best way forward.
The news about Synergy Aviation, revealed last week by this paper, has triggered quite some interest amongst different sectors. Synergy executives have this week met with Air Malta officials over passenger handling, and were reported to have been "extremely good".