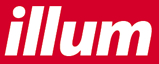 Flying to Gozo and beyond
Synergy Aviation has formally registered its keen interest in starting – almost immediately – a fixed-wing airlink service between Malta and Gozo.
35-year-old airplane pilot Glen Heavens flew purposely to Malta to speak to Business Today, and elaborate on his proposal presented to government, in a presentation held some days ago to ministers Censu Galea and Giovanna Debono together with representatives from Gozitan constituted bodies.
Heavens is a self-made successful businessman, with close ties to Gozo after growing up with his expat parents on the sister island. "I know the people, I know the place. I just love it, respect it, and I want to contribute towards it," he says in his interview with Business Today. He is a determined businessman, well prepared and serious in his approach.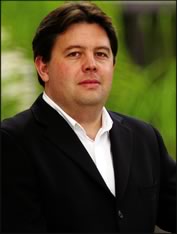 Glen Heavens came to Malta with a concise but interesting proposal, including schedules, tariffs, environment impact assessments, and most of all, with the will to invest EUR1.5 million, and employ Gozitans to run the operation. "I really believe in this project, and I want to connect Gozo not only to Malta but also to its immediate surroundings in the region," he says, while adding that his proposal includes assisting the Gozitan economy with short flights to Catania, Palermo, Pantelleria, Reggio Calabria, Lampedusa, Tunis and Tripoli.
With a nine-seater Islander twin engine aircraft – similar to the Armed Forces' fixed-wings – the flight time between Malta and Gozo will be less than 10 minutes.

What triggered your interest in servicing Gozo and Malta with a fixed-wing airlink?
Synergy Aviation is a registered airline in the UK and holds a full JAR-OPS Air Operations Certificate. We have the experience and already operate various aircraft across Europe, including the so called Short Take Off and Landing (STOL) Islander aircraft – known to be the world's most versatile aircraft – ideal for the type of operation we are talking about for Gozo. The aircraft is fully compliant with EU requirements and Synergy Aviation already operate the Islander for public transport and requires no further licenses or approvals to operate in Malta.
So what are you proposing?
Following the withdrawal of the non-EU compliant, loss-making Mil-8 helicopter operation, Gozo must be connected by air, not only to Malta but also to its immediate regional surroundings. The helicopter service manned by Spaniards Helisureste did not conveniently match up with international flights arriving and departing from Malta.
This factor, combined with the service being costly to operate means that it gets minimal usage. The current operation – that ceased last month after a mere six months – is too expensive, even from just the ticket pricing, its fuel consumption, its environmental impact, to its engine service and its schedule frequency.
So what are we talking about here? How do you intend to be better from the loss-making helicopter service?
We are viable, we are cheaper, and we will be more frequent. I want to bring to Malta the so called work-horses of the skies. The Islander is the most versatile airplane you can find anywhere. It's a nine-seater, that can be adjusted at any time to a seven-seater to allow baggage space. The operation will require two aircraft, initially operating at peak times, while a third aircraft should be sought to act as a standby aircraft and to cover maintenance, medi-vac, pleasure flights and so on.
My idea is to operate a 24-hour service, and schedules will be designed to link up with flights departing or arriving from Malta at the International Airport. These aircraft have low operating costs, and extra flights can be offered at any other time.
But what do you require to start the service? If I recall, you said that you can start immediately.
Yes, I can start tomorrow if only the heliport has its tarmac stretched just a little bit. The current landing strip on Gozo is 22 metres wide and has a length of 174 metres of asphalt.
It has a concrete helipad of approximately 15 metres at each end. This gives a total length of 200 metres. The landing strip would only need to be extended by about 230 metres to facilitate the Islander operations. Initially, a full-prepared runway would not be necessary as the proposed aircraft can easily operate from rough strips.
So all you are asking for is for government to provide you with 230 metres of strip in Xewkija. What about the environmentalists who have been against the idea and contributed to government's previous withdrawal to go for an airstrip?
I only need 230 extra metres of strip to operate. The overall impact of the operation will be small, and these aircraft certainly are far more fuel efficient and have much less noise impact than a helicopter. The aircraft only require a short runway and therefore very little land will be lost. The proposed runway will utilise an area currently used as an unofficial rubbish dump. Our operations will rehabilitate that area.
And what about the heliport and the current services structure in Xewkija?
We would be interested in running it. Several of Synergy Aviation's staff have been actively involved in the day to day running of airfields for many years. This experience includes all aspects of operations including rescue and fire-fighting (RFFFS). We have our own emergency systems coordination units on site. About the Xewkija terminal, I would say that we have also proposed to run it.
We have the experience, we already do this. We also provide air traffic services for outside agencies, including the operation of temporary airfields for special events. We supply controllers for airport towers as well as fully-qualified radar controllers.
Your certifications?
Synergy Aviation hold full JAR-OPS Air Operations Certificate and operate various aircraft throughout Europe. In other words we are as qualified as Air Malta is, being a passenger carrier.
Given a scenario that you are given an operators license to fly fixed-wing from Malta to Gozo, what is your plan of action?
Well firstly, I know Gozo very well, as I was brought up on the island. So I know what the people are, I know their concerns, their vulnerability, their insularity, their entrepreneurship. I believe that the introduction of the fixed wing service will have a significant effect on tourism, and the bigger part of the benefit will be felt in Gozo. The service will not only enhance current tourism but will also stimulate new visitors to the island.
Why do you intend to go beyond Malta and Gozo?
Yes why not? The Maltese government has for some time expressed its interest in achieving a higher-yield per visitor. Certainly the availability of a regular airlink will attract the more discerning tourist. Apart from servicing Malta and Gozo, I am proposing a range of destinations within the one hour reach. I intend to service Palermo, Catania, Lampedusa, Pantelleria, Reggio Calabria, Tunis and Tripoli.
With a seven or nine-seater aircraft all is possible, and I'm ready to bring over the high-end tourist, and most of all service the upcoming exclusive projects in Gozo. We will generate the demand for flying, and also charter aircraft, and make Gozo very well connected. I am very enthusiastic about it, and I strongly believe that this is what Gozo really needs for it to take off.
Will you be offering employment opportunities?
Yes, most certainly. Synergy Aviation intends to recruit local personnel to run all aspects of Island Air. Pilots will also be recruited locally. We have our own flying school and will conduct initial in-house pilot training. We intend to offer apprenticeships and cadetships to locals interested in a career in aviation. In time, we intend to train local aircraft engineers and maintain aircraft in Gozo.
Lets come to the core of the matter. Helisureste were heavily criticised for their ticketing prices. What are you offering?
We have a ticket structure that is nothing near the prices that were being charged by the helicopter service. Our price should not go further than Lm25 with return. Should government accept the proposal for a fixed-wing airlink for Gozo and Malta, it would not be an exclusive service, due to EU competition regulations… I have absolutely no problem in that. I would be present like any other who would like to enter the foray, with this kind of aircraft. Nobody intends to bring Boeings, Airbus or bigger aircraft. We all know the fragility of Gozo, and I and other operators would certainly respect that.
Finally, I see from your presentation that you want to add more to tourism…
I would offer air ambulance service, sky diving and why not scuba diving excursions. My aircraft can easily be fitted with a stretcher and utilised for medi-vac operations. Patients can be flown to Malta far cheaper than using the AFM Allouette helicopters. Human organs for transplant can easily be flown between Sicily, Malta and Gozo.
About skydiving, the aircraft can quickly be reconfigured to accommodate up to 10 skydivers and a load master. This popular sport would of course help generate new tourism to Malta and Gozo. Then it's scuba diving on my mind, even though flying and diving do not normally mix. The low altitudes at which we can operate will not affect divers in the usual way. Malta and Gozo offer some of the best in the diving world. In addition to offering divers the chance to fly between Malta and Gozo, new diving tourists can be flown in from Sicily, Tunisia and other places in the region.

Glen Heavens was speaking to Karl Stagno-Navarra