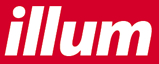 George M. Mangion
PKF's specialised Dublin conference last month dealt with the tide of woes hitting the international gaming scene where much is at stake after the US prohibition.
PKF has certainly been active this year to promote Malta as a destination hub for online gaming. This year has seen PKF organising another successful conference in Munich on the possible effects resulting from a de-regulation of the German market. This was a boutique-style event which in an apolitical way addressed legal problems and provided suggested solutions from a list of top German experts. That is one of many reasons why PKF co-partnered with IGCE in the Dublin conference last month to discuss these topics and indirectly to explain if and how the 120 Malta betting sites need to forge ahead under the shadow cast by a US prohibition.
This was passed on 16 September 2006. There is so much at stake and critics lament that after the US Prohibition Act, online gambling industry is facing one of its darkest hours. This is a pity since in an unobtrusive way, Malta in fact amassed more online and gaming companies than any other Western European jurisdiction. Having voted to join the EU, it now stands tall among the new members to expand its brand name as a well regulated betting and gaming industry. The 2007 budget saw a handsome projection that over Lm18.5 million in tax revenue will be collected from the gaming sector. On its own this amount almost matches the direct revenue registered from the tourism sector. Unofficial reports show that over 120 companies are licensed or are about to comply with the legislation. There is a backlog of another 50 applications to be processed. All this has resulted in spite of a low budget funding and a compact team working its fingers to the bone at the Lotteries and Gaming Authority.
Even though the local industry is in its infancy it already generates upwards of EUR2 billion in turnover exclusively generated by non-resident punters. Last year it contributed Lm2 million in taxes and generated 500 new high-paid jobs. The fly in the ointment is that there are no large banks in Malta who can handle the credit card processing tasks which is unavoidably all sourced overseas. If banks are encouraged to operate in Malta, then the taxes collected and turnover generated from normal banking commissions will exceed the entire revenue from the tourist industry.
So what has been the latest news from IGCE conference? Surely on a positive side we notice that the Italian government has finally seen the light and stopped its blockage of all foreign betting sites which were so far declared illegal. Starting form next year, any Italian citizen will be able to enter the European market provided the site is fully licensed and regulated by AAMS. Applications for tenders were issued this month for a range of betting licences. These cater for a wide concertina of games, horse betting, poker and other games of chance incorporating remote skill games. The deadline for submission of applications closed but it has been renewed for a further period next year. Thus at a stroke, AAMS will stand to gain a 3% tax on any foreign operators entering the market.
A speaker at IGCE said that over 300 applications have been submitted each carrying a bid bond of EUR300,000, which is not cheap, but it only goes to show how lucrative the Italy market can be when it is liberalised.
This U-turn of the Prodi government contrasts starkly with the prohibitionist attitude taken by the outgoing Berlusconi regime which permitted the AAMS monopoly to dictate the internal market. Prodi aims towards cutting Italy's deficit by EUR11.2 billion and naturally gaming is a sure bet for hastily filling the deficit hole. In Malta registered bet sites have lost their shirt over this prohibition particularly after they were lured to apply for a license to tap the lucrative Italian market. This was exacerbated by the losses suffered when one considered only AAMS and its concessionaires were permitted to participate in the World Cup bonanza.
A company that was hit by the Italian blockage is Chartwell. This is a premium quality software provider to a number of European licensees. As quoted Chartwell stated that controversial legislation introduced by the Italian government has limited access to the Italian market for a number of its licensees. Now it seems that the penny has dropped and the Italians are set to start liberalising their internal market. Will Italy fill the gap posed by the sudden US prohibition? One can certainly hope so.
This is welcome news and shows how Italy has reflected seriously on its folly of imposing a total ban on cross-border provision of betting services. At the same time, Brussels offered more bright hopes for the future of the industry when it threatened legal action against France, Italy and Austria for restricting sports betting and gambling, including foreign online gaming and casino operators. Charlie McCreevy, the internal market commissioner, said he had received a large number of complaints from operators on cross-border restrictions.
Further dark clouds have amassed over the recent months when we saw the arrest of Bwin's co-chief executives in France. This came as a bolt from the blue and as the horrible news filtered down the media waves one could only speculate what could happen next. It is reliably understood that the arrests were carried out following a joint complaint last year by the French gaming and betting monopolies, the Francaise des Jeux and Pari Mutuel Urbain. As a main sponsor of AS Monaco football club Bwin was labelled by the French gaming police as acting illegal and by surprise arrested two Bwin's leading executives while attending a press conference announcing such a sponsorship. This contrasts with the statement issued by Francaise des Jeux and Pari Mutuel Urbain that they would challenge any other operator apart from Bwin who 'attempt to break its monopoly'. Should Bwin take its case to the European Court of Justice many lawyers and experts in this field expect it to win the case as it beyond any doubt goes against treaty rule governing the freedom of establishment and provision of services as evidenced by the Gambelli case.
To cap it all we are also seeing the tribulations that the industry is facing in the latest crackdown in the US Congress earlier last month added to an unrelated bill a provision making it illegal for banks and credit-card companies to settle payments for online gambling sites. The snap decision by President Bush closed off the most lucrative region in a market worth USD15.5 billion. The British government thinks that the crackdown on online gambling is akin to the failed ban on alcohol during prohibition. The UK Gaming Commission warned that the US ban on internet gambling would make unregulated offshore sites the "modern equivalent of speakeasies". This is the slang term used to describe illegal bars that opened in 1920s America when alcohol was banned yet clandestine bars were run by the Italian mafia.
The general feeling is that regulated sites work better than outright prohibition. When PKF called on the LGA last month to enquire on its official position the answer came out loud and clear that LGA would not entertain any applications from operators targeting the US markets. LGA has issued a circular to all locally registered key persons and is carefully studying the complex legal position. Naturally all over Europe, online gaming firms are under extreme pressure. The sudden disappearance of a large number of players makes online gaming less attractive to customers both because there are fewer people to play against and the companies are not able to offer the same kinds of jackpots.
Just to mention one of the imposing financial casualties one can mention PartyGaming. This is a Gibraltar-licensed poker operator which only last year was listed on the London Stock Exchange for over USD6 billion. As a result of the US law, Partygaming amongst others dropped out of the FTSE 100. The firm cancelled its dividend when surrealistically one notes how only last year its peak value surpassed the GBP7 billion mark. Fear of incarceration in US is further exacerbated by the ease that the operators of any future UK-licensed online gaming unit can be extradited back. This was the main theme at the IGCE conference and the potential risk of extradition is seen as an underlying deterrent for new UK licences coming on stream next year.
Because of this sudden collapse of the US market a number of speakers at the Dublin conference discussed the precipitous drop in business which hit most operators. An air of despondency has hit the offshore sportsbook and poker operators previously targeting the lucrative US market. PKF has decided to team up with Bullet Business to run another two-day legal gaming conference in London at the Royal Garden Hotel next year. Delegates at the London conference are being offered a highly participative programme focusing on viable solutions on how to tackle the real issues. The conference takes place on January 22-23 and early registrations qualify for significant discounts. It aims to equip delegates with a comprehensive legal understanding of the challenges that threaten the gaming industry. Further details on www.maltaconference.com, or from Joanne Fenech (21484373/21498590) or Joe Summerfield at joe@bulletbusiness.com.