| | |
| --- | --- |
| Editorial | Wednesday, 22 April 2009 | |
What Gonzi has done with MEPA speaks volumes. What he has done for MEPA however, is yet to be seen. Throughout the campaign leading to the general elections, PL worked so hard to nail the PN on environmental issues and alleged abuses within MEPA, that Gonzi came very close to becoming our new Opposition Leader.
Undoubtedly, the Prime Minister's move in taking MEPA under his wing after March 8 allowed many PN voters not to regret their decision in electing the present government. The move was both promising and reassuring, but as much as the electorate may occasionally allow the political class to use MEPA as a political toy, it is also evident that the Maltese public deserves more than just electoral maneuvering when it comes to our environment.
Moving MEPA to the OPM came with the promise that Malta's most loathed institution would be turned into an efficient, service-oriented and fair authority (or authorities) regulating Malta's planning and environmental decisions. The reform so far seems to remain in dormant mode, and it is obvious that many are now becoming impatient. Compounded with remarks made on MEPA by its auditor, as featured in this edition of Business Today, government's apparent inaction on MEPA seems to be now provoking nothing but further public disillusionment.
There is no need to harp on the vast number of business people, professionals and individuals who have suffered or are still suffering due to MEPA's inefficiency, discriminative action, ineffective policies, double standards and questionable decisions. Readers are well aware of MEPA's reputation, and more so government. Why is there no sense of urgency?
It is known that Gonzi is remarkably effective in public relations. However, also judging by the Social Policy reform which never came when he was minister – Gonzi takes too much on his plate. Unfortunately, he is not one to under-promise and over-deliver, but rather the other way round.
The electorate may be very well justified in saying that it does not care if the Prime Minister is busy. MEPA needs to be transformed, and it is government's responsibility to do so in a timely manner – as promised.
During a business breakfast for architects organised by this newspaper in December last year, the Prime Minister had reassured attendants that MEPA reform is still on the cards. He said he had taken his time in listening to people's concerns on the issue. Even if for one moment, the present government is forgiven for not using the previous 10 years to listen to public concerns, the OPM still needs to find more effective tools in listening to people faster. In MEPA's case, one year later is one year too late.
The sense of urgency needed in getting MEPA in order must not compromise the quality with which the reform is approached. It is hoped that the PM listens to the pleas of most local architects and many members of the general public to create standards by which a building is deemed aesthetically acceptable or otherwise. In 2009, it is no longer acceptable for a contractor in a European country to demolish an ugly edifice to rebuild an uglier one. On the matter, what we heard last from the Prime Minister was that beauty is subjective, and that he has seen buildings considered beautiful by many architects but which he did not like and vice-versa.
Beauty may be in the eyes of the beholder, but if we are looking at bettering our tourism product, removing bureaucratic burdens and creating a fairer society – both MEPA and the PM need to forget appearances and think of raising the bar on standards.
PRINT THIS ARTICLE

---
Other News
Works on fourth submarine cable launched
New President for the Malta Society of Arts, Manufactures and Commerce
Taking the Sting out of the Bite
Rise in number of dangerous products being detected
Valletta Waterfront gears up for motorsports
Corporate Sukuk with new opportunities of financing capital requirements for Maltese businesses
Dhalia opens new office in Vittoriosa
22 April 2009
ISSUE NO. 579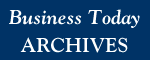 ---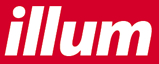 ---