| | |
| --- | --- |
| News | Wednesday, 22 April 2009 | |
Charlot Zahra
Melita plc on Monday started laying a new 100-kilometer international submarine cable connecting Malta to Sicily.
When completed in the coming months, the €10 million Melita cable, which will be linked to Pozzallo, will be the fourth fibre-optic submarine cable between Malta and Sicily.
The other current submarine cables are operated by GO plc (two cables – one from St George's Bay to Catania (GO-1) and the other one from St Paul's Bay to Palermo – GO-2) and Vodafone Malta (one cable).
The project was part of a long-term investment by Melita "to provide an enhanced experience to its clients, catering for the increased technological needs of the local market".
Malcolm Briffa, Melita's Head of Marketing, said that the project would lead to "an enhanced overall experience for all Melita clients.
The commencement of these works constituted "a major milestone in Melita's drive for a fully integrated network and is yet another step towards consolidating Melita's position as provider of reliable, efficient and fast connectivity services," he added.
Currently, Melita had over 50,000 customers subscribed to its broadband internet service, offering internet speeds of up to 30Mbits.
Simon Montanaro, Melita's Chief Technology Officer, said that this investment would provide "better long-term value for Melita's customers, both corporate and domestic.
"From the corporate point of view, we will be able to service our business clients with a more comprehensive and holistic solution that offers the whole spectrum of services and technologies that guarantee extensive international connectivity that is affordable and reliable," he explained.
The project kicked off last year, when a detailed survey of the seabed was carried out to determine the route along which the cable would be laid and buried and what obstacles needed to be negotiated
Following an international tendering process, the project was entrusted to a consortium formed by NSW and Italtel Group.
NSW was a leading manufacturer of communications, submarine, overhead, power and offshore cables as well as engineering plastics and environmental products.
Since 2007, NSW was part of the General Cable Corporation which was one of the world's leading cable producers with a turnover of US$6 billion and 12,000 employees.
The ItalTel Group designed, developed and implemented next generation multi-service integrated network systems, using state-of-the-art products and a system integration capacity that guaranteed reliable infrastructures, open to networking and flexible in terms of technology development. These solutions were intended for telecommunications operators (fixed and mobile), Internet Service Providers (ISPs), large enterprises and the public sector.
In 2007, ItalTel's turnover amounted to €543.4 million and the company currently employed around 2,300 people.
Last year, in August and in mid-December, two successive faults on the GO submarine cable between St. George's Bay and Catania in the space of four months caused considerable disruptions to voice and data communications across Malta.
PRINT THIS ARTICLE

---
Other News
Works on fourth submarine cable launched
New President for the Malta Society of Arts, Manufactures and Commerce
Taking the Sting out of the Bite
Rise in number of dangerous products being detected
Valletta Waterfront gears up for motorsports
Corporate Sukuk with new opportunities of financing capital requirements for Maltese businesses
Dhalia opens new office in Vittoriosa
22 April 2009
ISSUE NO. 579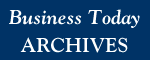 ---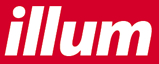 ---