| | |
| --- | --- |
| Editorial | Wednesday, 29 July 2009 | |
Trends change as fast as the figure of a dragon in the clouds, and businesses - be they trendsetters or followers - have realised how much there is to gain in renovating their practices so that they can catch up with changes in demand.
Many Maltese retailers, for instance, now appreciate that by offering a pleasant shopping ambience, they increase the chances of customers returning to their outlets. Whereas in the past the secret of a shop's success may have been in pricing, in stock variety, or in the proximity to one's home – nowadays it is all about the overall experience. Shopping has become a form of leisure. In this spirit, we have seen retail outlets in Malta spending obscene amounts of money in renovating the look of their shops. In stark contrast however, customer service and training have been sidelined.
Because the psychology of consumption and entertainment are so intrinsically linked – rude, unprofessional or untrained behaviour on the service provider's part will only help to ruin a client's overall experience. The money spent in making an outlet look good suddenly becomes pointless.
Regrettably, for entrepreneurs in the service industries, it is no longer a matter of offering 'nothing wrong', but rather of getting everything right. If we are to judge an outlet by the overall experience, then it is in the owner's interest to make shopping a memorable moment for any customer.
Service standards may not be all rosy in every other country in Europe, but it is no big secret that Maltese culture still has a long way to go before it becomes truly service-oriented. Clearly, some entrepreneurs have realised the importance of offering good service, but those who manage to achieve the desired levels can be counted on one hand.
It is not uncommon for restaurant servers to be completely uninformed, or worse, misinformed about the food or wine on offer. It is not surprising to see customer care representatives, even at large corporations, taking long personal calls while seeing to the needs of clients. This is not to mention public transport, or even sales assistants at clothes shops being rude, insensitive or downright lazy. When it comes to basic telephone manners, especially in the public service, we're in the pits. The list is long, but one cannot leave out the impolite manner with which most supermarket cashiers treat their customers.
Seeing that bad service is effectively standard practice in Malta, it is at times hard to discern what the consequences of under-investment in human resources are. Although a local consumer is often faced with a Hobson's choice between a beautifully designed shop offering bad service and another with the exact same characteristics, our service flaws will undoubtedly impinge on our national product – hence tourism. Besides, from a purely moral point of view, service providers owe good service to consumers, seeing that every cent spent from their earnings is linked to some service or other – from depositing money into the bank, to paying utility bills, to having a pint at the pub.
Change is never easy when it is unnatural or imposed, but it is hard to fathom that a country like Malta, known for its warmth and hospitality, should shy away from making an effort in improving its service culture.
As much as businesses and government may play the blame game on each other as one waits for the other to make the first step, certainly, more service providers must realise that choosing the right people for the right job is a must. Proper training must follow. Complaints must be addressed in a professional manner. It is unfortunate to see that so many company managers, executives and directors fail to appreciate the importance of such basic principles.
It is then also within government's responsibility to provide the adequate tools and make the businessman's life easier in implementing this much needed change. The MTA has already invested considerable sums in training owner-managers of service-related firms, but it may either need to reach out to a larger amount of companies, or think of a more effective strategy. With our educational system having been founded on the British model, one would also expect the education ministry to be obsessed with reinforcing those traditional tenets of good manners among our schoolchildren. Personal development has ultimately become an intrinsic part of the remit of academic institutions all around the world. Last but not least, the Institute for Tourism Studies must seek more effective ways to either recruit more students or to train them properly.
PRINT THIS ARTICLE

---
Other News
Businesses, households at a standstill all day
Government announces €100m stock issue
"There isn't enough money": Sea Malta liquidators tell creditors
CBM Governor does not foresee any ECB rate cuts
Gozo hotels face highest drop in occupancy
New government, new future in Bulgaria
BOV warns of "uncertain" economic conditions
Nintendo chooses Gozo for European launch of 'Wii Sports Resort'
Design and practicality meet at DEX
GO introduces BlackBerry® on prepaid
Tourism: Grasping the challenge with both hands
Milk crisis: Commission proposes measures to stabilise dairy market
29 July 2009
ISSUE NO. 592
_____________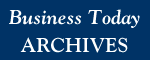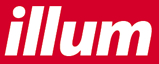 ---